Whether you run outside (at a safe distance) or on a treadmill (at home, if you have one), running alone helps you shake off stress and keep your fitness.

Running alone right now doesn't have to feel less joyful than running with friends.

Running can still be your refuge, an enjoyable pursuit, even if you must run alone for a while.
Welcome to Sheebes—the site that's here to help you build your mental toughness and pursue new personal records.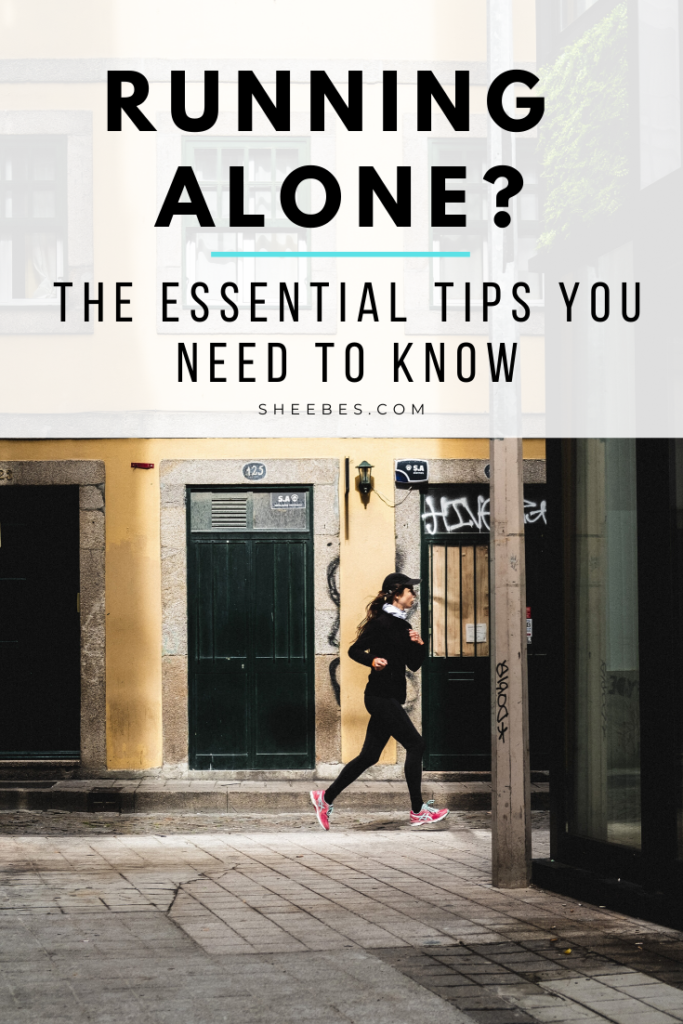 Sheebes is here to give mental toughness tips and resources to help you, the endurance athlete, achieve your personal best. To keep the lights on and content free, we are a participant in the Amazon Services program and other select affiliate networks. This means if you click on an affiliate link below, Sheebes will earn a small commission, at no cost to you.
---
RUNNING ALONE WHEN THE WORLD IS UNCERTAIN
Running today can be harder than normal.
Every part of your life demands mental energy and attention.
If you've poured your mental energy into keeping up with the latest news, you'll have less for running.
And this can make running much harder. (There are 2 other reasons running can feel much harder, which you can read about here: Why some runs feel harder and 3 useful tips you need to know.)
Mental fatigue is both real and tiring.
So feeling drained, and extra stressed? Make room to do what feels good for the day.
"You're a collection of semi-organized stardust that came together to run and laugh and love (and fear and worry and read semi-coherent brain splats), and that's so cool.
And, damn, you deserve so much love just for being."
Source: A Message In The Time Of Coronavirus: You Are Amazing, by David Roche, Trail Runner Magazine
Before we dive into uplifting running resources to help lighten your mood, do you have any questions you'd like answered? Ask it here. 
THE BEST INSPIRING RUNNING RESOURCES
"Trust yourself. Taking in the good helps you see the good in yourself, and in the world and other people." Hardwiring Happiness, Rick Hanson
Your mental well-being is as important as your physical one.

And here, you'll find a list of resources that will help lift your mood and strengthen your mind.
If you need a boost of motivation, read:
If you need some inspiring running books, read:
If you want to sharpen your mental toughness skills, read:

If you want awesome advice from other runners, check out these YouTube videos and channels:
THE BEST SAFETY APPS FOR RUNNERS
Besides protecting yourself from illness, stay safe by using these apps for runners.
AND FINALLY, IF YOU NEED TO LAUGH OUT LOUD
---