If you've been nervous about cycling on the road, you're not alone. Speeding vehicles, blaring horns, impatient drivers, and much more—it's a lot to handle when you're trying to maneuver traffic safely.
So how can you reduce your nervousness about cycling on the road? This post can help because here, we'll dive into the tips that will teach you how to gain confidence riding a bike so you can ride your bike like it's second nature and with more ease and enjoyment.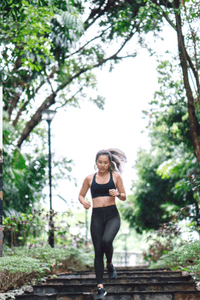 Welcome to Sheebes, the site that's here to help you become your own best coach.
Whether you're a runner looking for running tips or a cyclist searching for cycling advice, Sheebes is here to support your growth as an athlete.
Sheebes is here to help you grow as an athlete. To keep the lights on and content free, we are a participant in the Amazon Services program and other select affiliate networks. This means if you click on an affiliate link below, Sheebes will earn a small commission, at no cost to you.
---
HOW TO GAIN CONFIDENCE RIDING A BIKE

GET YOUR GEAR READY
Cycling on open roads is stressful enough and you shouldn't have to worry about your gear when you ride.
Be safe, prepared, and confident in your equipment before you begin your ride.
Do a pre-ride bike check. Inspect your tires, check your brakes, and make sure your bike is in good working order. If you need a pre-ride checklist, be sure to grab the freebie below.
Wear a helmet. A helmet is crucial, and depending on your country, wearing one may be a legal requirement.
Use front and rear cycling lights. Like helmets, front and back bike lights may be required depending on your country and local state laws. Front bike lights brighten the road ahead, signal your presence to drivers and pedestrians, and reduce bike accidents.
Wear a medical identification bracelet. You can convey important medical information quickly with a medical identification bracelet, like a RoadID Medical Alert bracelet. With this, you can customize a faceplate to display medical information to First Responders, such as your emergency contact phone number and allergies.
Cycling alone? You'll find essential cycling safety tips and advice to help you cycle alone safely.
Before we dive into more cycling tips that will teach you how to gain confidence riding a bike, grab this pre-ride checklist that will help you remember everything you need for your bike ride.

PINPOINT YOUR CYCLING FEARS
Every cyclist has their demons—it may be getting dropped on group rides, or it may be picking up too much speed downhill—every cyclist has them, new or veteran.
These cycling fears don't have to be debilitating. But it's a good idea to get acquainted with them to create strategies that will dissolve these fears and build cycling confidence.
If you have more than one cycling fear, creating a list might be helpful, so you can tackle and improve one area at a time.
Pinpoint your cycling fears because this step will help you create a plan to build your cycling confidence.

BUILD YOUR CYCLING CONFIDENCE WITH SMALL, MEASURED STEPS
Small, measured, doable steps can inch you into discomfort—your cycling fear—without the overwhelm.
Let's say that you want to get comfortable on the open road with traffic.
Your small, measured steps might look like this:
Get comfortable starting and stopping outside on a dedicated bike path.
Aim for maximum visibility every time you ride. From high visibility cycling gear to staying alert, see and be seen is always a good rule.
Cycle with light traffic. Wondering where to go cycling near me? Plan your route along low-traffic roads with slow speed limits and large shoulders.
Cycle on busier roads, during off-peak traffic times.
Small, doable steps can help dissolve your cycling fear gradually, with less frustration.

CRAFT YOUR MANTRAS BEFORE A RIDE
The things you're saying to yourself can encourage you to keep going, or they can strike a blow to your confidence.
What are you saying to yourself? And what do you feel when you're saying it?
Do repeat things like, "I'm not good at this"? Do you notice how that makes you feel disempowered and discouraged?
Instead, it can be valuable to have a handful of cycling mantras such as "I've got this" to bolster your cycling confidence.
Whatever your cycling mantra, choose a statement that encourages you to keep going.
As you work to gain cycling confidence, your mind can be your biggest asset. The good news is, you can strengthen your mind—your mental toughness—for cycling.

HIGHLIGHT YOUR WINS
Do you keep a list of your cycling accomplishments?
If you don't, now is the time to begin a file of your cycling achievements because it helps you absorb your cycling progress and successes.
Start a file of your cycling achievements because it helps you absorb your cycling progress and successes.
This file may include the time you successfully rolled to a stop and unclipped without tipping over, or when you noticed a car door opening and avoided it—anything you're proud of goes here.
Anytime progress seems slow, a glance through this list of accomplishments may boost your motivation and cycling confidence.
Banishing cycling fears doesn't happen overnight, but keep at it. Slowly but surely, the more you practice, the better you'll get at it.