Have you ever been on a run and lost motivation in the middle of it?
Maybe it's because you're thinking of the miles ahead—OMG. So many more miles—or maybe it's because you're bored with running.
You could stop or continue running.
But you're a runner and deep down inside, there's a small part of you that won't quit this run. So you'll summon every ounce of motivation you have to keep going.
But what happens when you've tried everything and can't seem to find that motivational spark?
Here you'll learn 3 surefire ways that'll keep you motivated while running.
Welcome to Sheebes—the site that's here to help you build your mental toughness and pursue new personal records.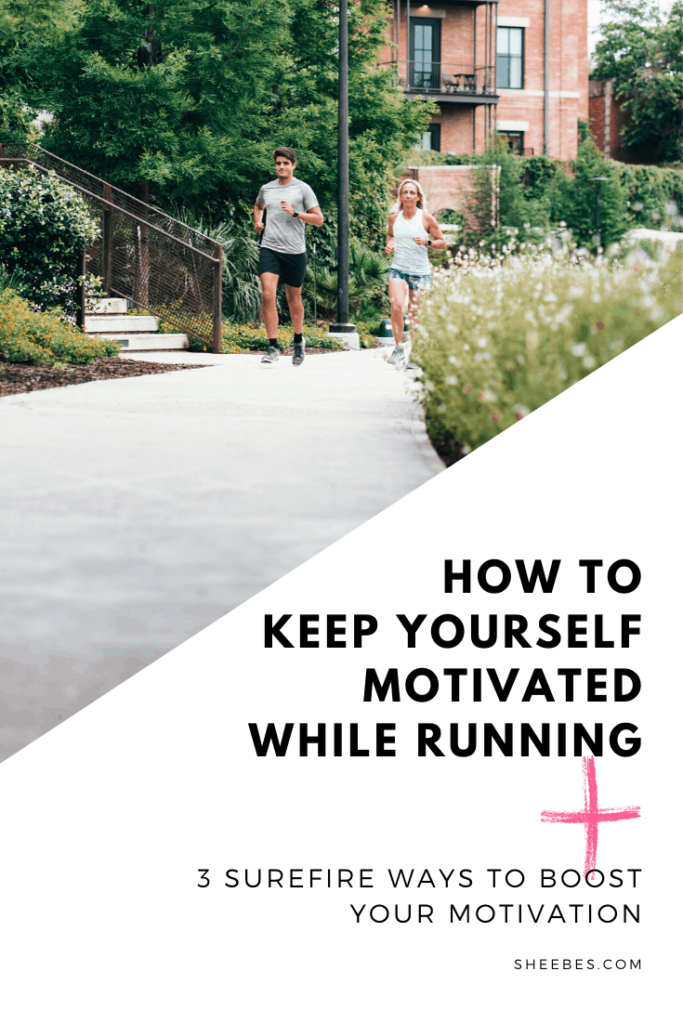 Sheebes is here to give mental toughness tips and resources to help you, the endurance athlete, achieve your personal best. To keep the lights on and content free, we are a participant in the Amazon Services program and other select affiliate networks. This means if you click on an affiliate link below, Sheebes will earn a small commission, at no cost to you.
---
3 Tips on How to Keep Yourself Motivated While Running

Do surges
Surges are quick bursts of speed that keeps things interesting and trains you run faster when you're tired.
Whether you're running a 10k or a marathon, using surges has incredible race day benefits. It helps you fly past crowded race starts and develops your ability to maintain pace, especially on tired legs.
So if you've lost motivation during your run, throw in a surge to keep yourself motivated while running. This also works to keep things interesting when you're running alone.
For example, you could hold your 5k race pace for a minute.
Or, if you're running a 11:00 min/ mile pace, run at a 10:00 min/ mile pace for a minute.
Be on the lookout for stop signs and at every stop sign, do a 20 second surge.
Or, do a surge after every mile.
Don't worry about being super specific, just pick up the pace for a short while.
---
SHOP RUNNING SPEED SHOES
---

Run to the beat
We know music has the power to lift moods and get people moving.
And it's also true for running.
But it's not just any type of music. Specifically, research shows music at around 125-140 beats per minute (BPM) provides the biggest motivational boost. Think: Boom Boom Pow from the Black Eyed Peas.
That's because the prominent beat causes you to match your steps to it. The result? A steady, efficient running pace.
Create a motivational music playlist using songs with a prominent, consistent beat 125-140 bpm to use the next time you need a mid-run boost.
Need ideas? You'll find music listed with bpm here.
---
---

Form a mental picture
Your imagination is powerful. Not convinced? Have you ever heard a noise when it's pitch-black and no one else (that you know of) is around??
That's one way to make you run faster.
But there are other more pleasant ways to motivate yourself to keep running.
You could either imagine yourself running in a track race against speedy competitors. And WINNING.
Or, you could steal a technique from cycling called drafting. In cycling, tucking behind another cyclist means energy savings for you. That's because the cyclist in front blocks the wind, creating less air resistance for the cyclist behind.
Now, in real-world running conditions, runners don't receive the same energy savings as cyclists. But, since we're imagining things, anything can happen. You could adapt this drafting idea the next time you need a mid-run pick up by pretending you're running behind a cyclist who's pulling you along farther and faster.
---
The next time you're struggling on a run, remember these 3 tips to boost your motivation:
1. Throw in a couple of surges
2. Use music of roughly 130 bpm
3. Run faster by imagining you're in a race
Do you have any tips that keeps you motivated while running? Leave a comment below!
---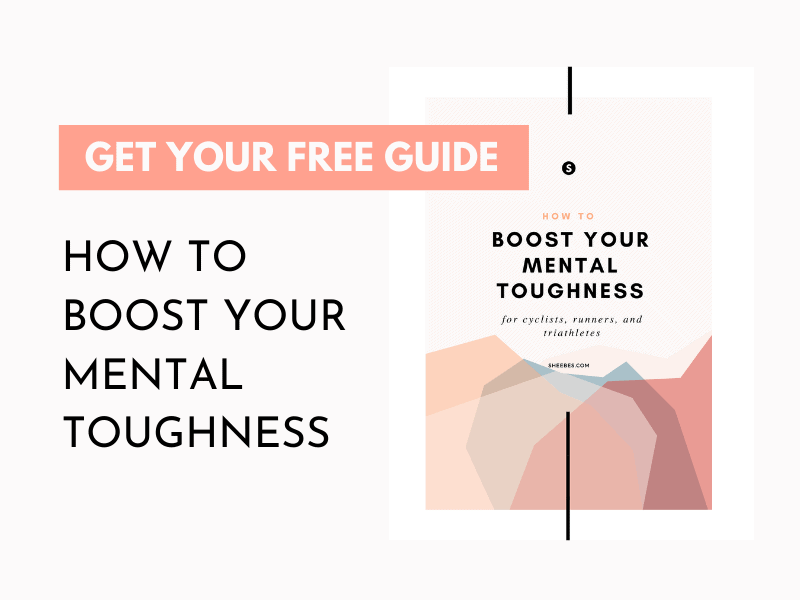 ---
Sources