Have you ever gone for a ride only to discover that you're cycling with no power in your legs?
No matter how hard you try, your numbers aren't where they should be.
Wondering what's going on?
You'll learn why you're cycling with no power in your legs, how you can get your power back, and how to prevent this from happening again.
Welcome to Sheebes—the site that's here to help you build your mental toughness and pursue new personal records.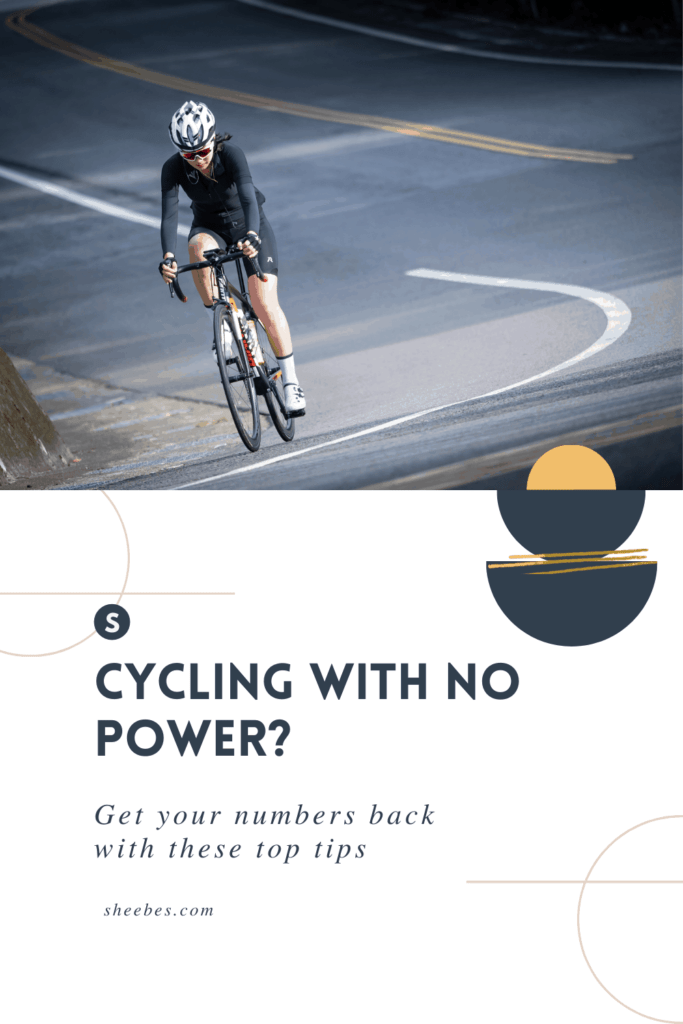 Sheebes is here to give mental toughness tips and resources to help you, the endurance athlete, achieve your personal best. To keep the lights on and content free, we are a participant in the Amazon Services program and other select affiliate networks. This means if you click on an affiliate link below, Sheebes will earn a small commission, at no cost to you.
---
REASONS WHY YOU'RE CYCLING WITH NO POWER IN YOUR LEGS

You might be overtraining
If you're cycling with no power in your legs, it can be a sign you're spending too much time riding without enough recovery.
(We'll dig into what you can do for your legs later in this post.)
It's easy to brush aside recovery, but it's the other half of training.
Rest days and active recovery give you time to absorb your work and allow your body to rebuild and repair itself.
Without this crucial downtime, you'll wear your body down and drain the power out of your legs.
Though a lack of power in your cycling legs is one sign of doing too much without enough recovery, watch out for the other warning signs of overtraining:
A decrease in your sleep quality or any changes to your usual sleep pattern.
A spike in sickness or number of colds.
Progress that has stalled or dropped.
Feeling more irritable than normal.

You might be stressed
Stress sneaks up on you and weighs you down 1 and this makes it harder to ride and generate power.
If you're going through a stressful time right now, don't add to it by stressing over your power output.
Back off a little and adjust your cycling schedule.
Got an interval session? Try an easy ride. Don't have time for a long ride? Shorten it.
You can always return to work on your power output later when life's less stressful.
---
GOT LEG MUSCLE FATIGUE FROM CYCLING AND NO POWER? HERE'S WHAT TO DO

Do a 30-minute easy ride
An easy ride, at a leisurely pace—think of an effort you'd stick to if you're riding with your family—can help your leg muscle fatigue from cycling.
The goal of this easy ride is to boost lactate removal.
This buildup of blood lactate from a previous ride means more leg muscle fatigue and less endurance, so an easy ride can help flush this out of your system faster.
Do you remember the last time you had an easy ride? If your cycling legs feel heavy, then try an easy 30-minute ride to wake up your legs.

Use a training journal
A training journal can be a useful tool because it can help you pinpoint areas that have a direct impact on your power output.
It can help you spot in advance when you're headed toward a loss in power output.
Plus, a training journal can help you keep up a cycling habit, chart your progress, and serve as a source of motivation.
To help you perform well and avoid a loss of power, think about answering these questions in your training journal:
Have you been sleeping well?
Have you had many hard workouts in a row with no rest?
Are you exhausted?
How's your stress level?
Have you been eating nutritious food lately?
Any one of these things—a lack of sleep, back to back workouts, exhaustion—drains your energy, power and makes it much harder to ride.
Review your riding log and pay attention to when you've had several back-to-back high intensity rides or stressful days, since those hard rides can lead to tired legs after cycling.
CONCLUSION
Overtraining and stress are two of the biggest reasons why you're cycling with no power, but the cycling advice doesn't stop here.
Legs with no power are also tired legs.
And if you've been asking, "Why are my legs so tired after cycling?" then this post on tired legs after cycling is for you.
We'll dig into the top reason why your legs are so tired after cycling and what you can do to turn it around.
---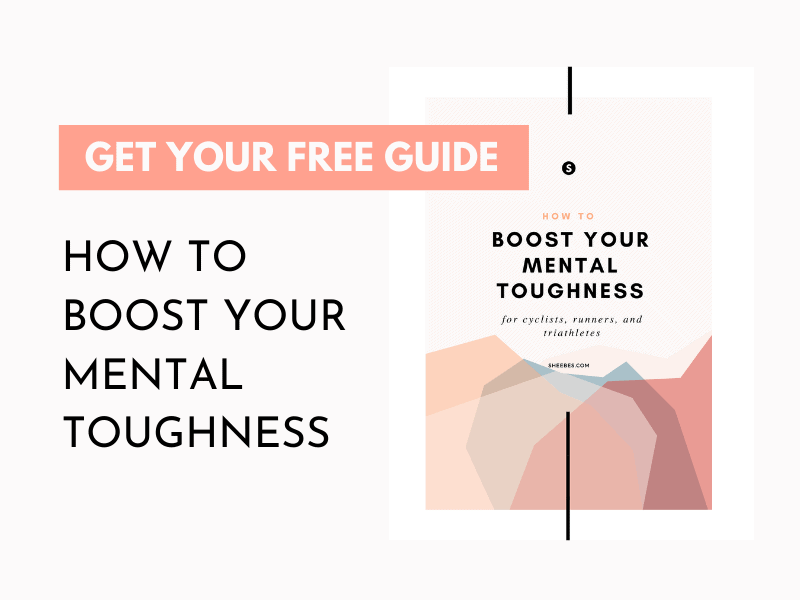 ---
SHOP
If you want to track your cycling performance, find popular bike routes, and receive navigation alerts, then look to: Garmin Edge 1030 Bike Computer.
If you prefer logging your cycling progress with a physical log, then you might like The Cyclist's Training Diary: Your Ultimate Tool for Faster, Stronger Racing.
---
Sources
Biochemical and Immunologial Markers of Over-Training
Mental Fatigue Impairs Physical Performance in Humans
Active vs. Passive Recovery and Exercise Performance: Which Strategy Is Best?
A group of 16 cyclists were split into two groups. One group did a difficult task for 90 minutes and the other watched a 90-minute documentary.

Then, both groups performed a high-intensity cycling exercise.

Researchers found that those who completed the tough task didn't ride as long and felt the exercise was harder than those who watched a documentary. ↩