A running injury is both stressful and frustrating.
But this post aims to help you move through this rough patch.
Here you'll find 3 mental toughness skills to help you through your running injury.
Welcome to Sheebes—the site that's here to help you build your mental toughness and pursue new personal records.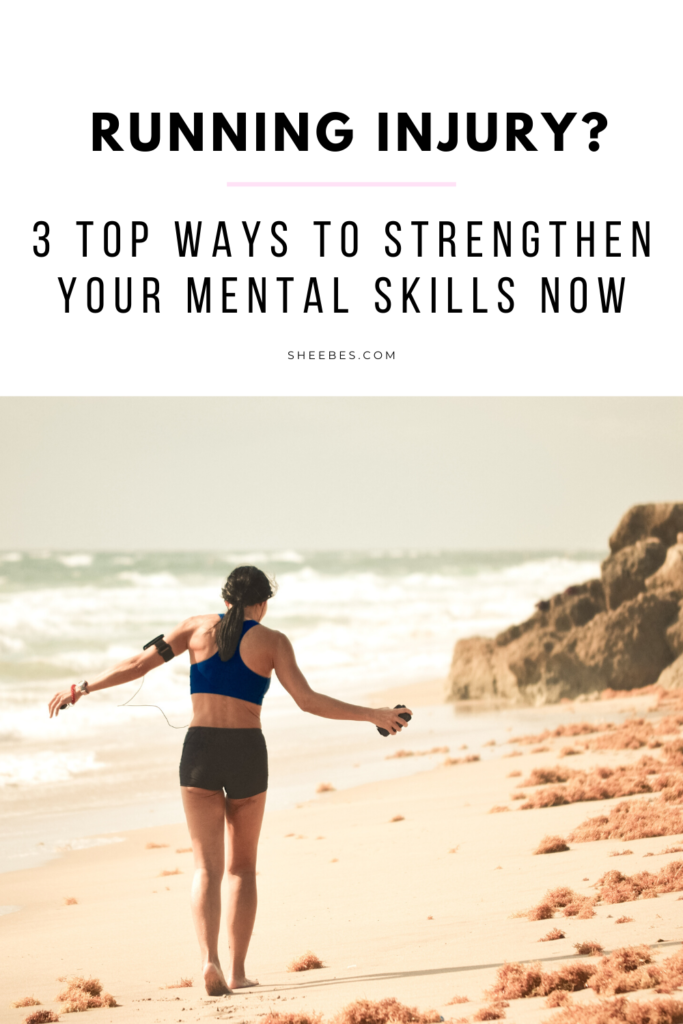 Sheebes is here to give mental toughness tips and resources to help you, the endurance athlete, achieve your personal best. To keep the lights on and content free, we are a participant in the Amazon Services program and other select affiliate networks. This means if you click on an affiliate link below, Sheebes will earn a small commission, at no cost to you.
---
WHAT TO DO WHEN YOU'VE BEEN INJURED

Use imagery
Imagery, also known as visualization or mental rehearsal, uses your senses (sight, sound, emotions) to review what you hope to achieve. 1
It's been proven to:
Increase relaxation

Decrease anxiety

Manage depression

Increase self-confidence

Increase motivation

Relieve pain
You may have already used imagery to help calm your pre-race anxiety.
Healing imagery uses these same skills to promote running recovery and help you heal faster. 2
For healing imagery to have the biggest impact, you need to know the anatomy and physiology of your injury. This information helps you visualize specific healing images such as "the ligaments need to grow back into the bone". 3 Need more examples? You'll find a sample healing script here.
Research hasn't prescribed how often to do this exercise, but this study seems to suggest participants used healing imagery a few times a week to meet specific weekly goals.

Create a list of joyful experiences to shift your focus
Do you have a list of experiences you hope to do someday?
Perhaps now is your time.
Checking those experiences off your list prevents you from dwelling on your injury. And, it shifts your focus into things that give you joy.
Need ideas and inspiration? You may find this site useful: BucketList.org

Focus on today
It's natural to compare your running fitness today to your endurance pre-injury. But if you push yourself too hard to regain your fitness, you risk re-injury.
Instead, assess your endurance today, not where you think it should be.
This knowledge doesn't always make it easier to handle.
But these two tips might help.
1| Use tactical breathing.
Tactical breathing, or combat breathing, is used in the military to reduce stress. And, it helps you focus on the present.
Here's how to do it:
Inhale deeply, expanding your stomach for four seconds

Hold that breath for four seconds, and slowly exhale through your mouth

Contract your stomach for four seconds

Hold the empty breath for four seconds
2| Stay objective.
It's possible to observe your effort without judging your numbers. The judgement we make comes after absorbing the information from our watches.
When you glance at your watch, stop before you judge whether it's right, wrong, fast, or slow.
While feedback is important, your goal is to direct your energy into action today. Your pace isn't too slow, you're exactly where you need to be because it's all just feedback.
If you think you should sustain an 8:00 minute per mile pace but you're running a 10:00 minute per mile pace, accept that that's where your physical abilities are right now. It isn't 'fast' or 'slow', it's a 10:00 minute mile and it's not permanent.
CONCLUSION
There you have it, the 3 top ways you can strengthen your mental skills right now.
When you shift your focus from a long-term goal and focus your energy on today, the frustration of facing a running injury hopefully fades into the background.
Every step is progress.
---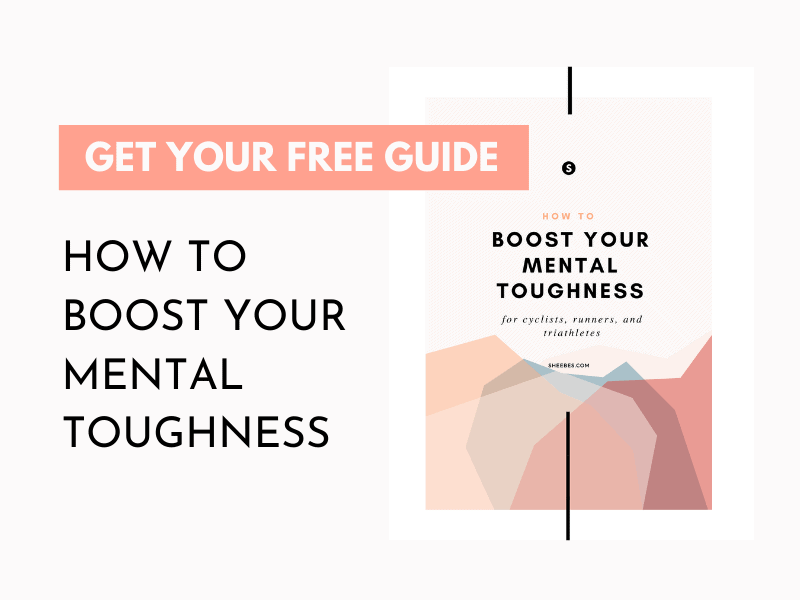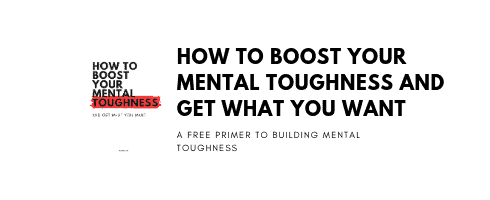 ---
Sources
The Practicing Mind, by Thomas Sterner
Rising Strong, Brené Brown
Sport Imagery Training, Association for Applied Sport Psychology ↩
Effects of relaxation and guided imagery on knee strength, reinjury anxiety, and pain following anterior cruciate ligament reconstruction, by Cupal, Deborah D.,Brewer, Britton W. ↩
Imagery in Sports and Physical Performance, Sheikh, Anees A. and Korn, Errol R. ↩