---
You've heard that mental toughness and running go hand in hand, right?
But what is mental toughness, really?
Here we'll talk about what it is and how you can develop mental toughness as a runner.
Because to reach your specific running goals and set new personal records—whether it's running consistently, running your first 5k, racing a faster 10k, or a marathon—you must train your mind as you would your body.
Mental toughness is no substitute for physical training, but developing it gets you going when the going gets tough. 
Welcome to Sheebes—the site that's here to help you build your mental toughness and pursue new personal records.
Sheebes is here to give mental toughness tips and resources to help you, the endurance athlete, achieve your personal best. To keep the lights on and content free, we are a participant in the Amazon Services program and other select affiliate networks. This means if you click on an affiliate link below, Sheebes will earn a small commission, at no cost to you.
---
SO WHAT EXACTLY IS MENTAL TOUGHNESS?
Before we dive into how to develop your mental toughness, let's first define what mental toughness is.
This definition emerged from research conducted at the University of Wales, where researchers wanted to determine specific attributes of mental toughness.
Researchers gathered 10 international athletes who'd performed in major events such as the Olympic or the Commonwealth games.
Then, they asked the athletes, "What makes a mentally tough competitor?"
The responses were consistent and similar.
A mentally tough athlete copes well with their training while staying:
Confident
Consistent
Controlled
Determined
Focused
This study included only ten athletes. But despite the small sample size, it gives us valuable insight into what it means to be mentally tough.
---
BUILDING MENTAL TOUGHNESS FOR RUNNING: THE TIPS YOU NEED TO KNOW ABOUT
Now that we know the key qualities of mental toughness, how can you develop it?
Let's talk about how to build mental toughness for running now.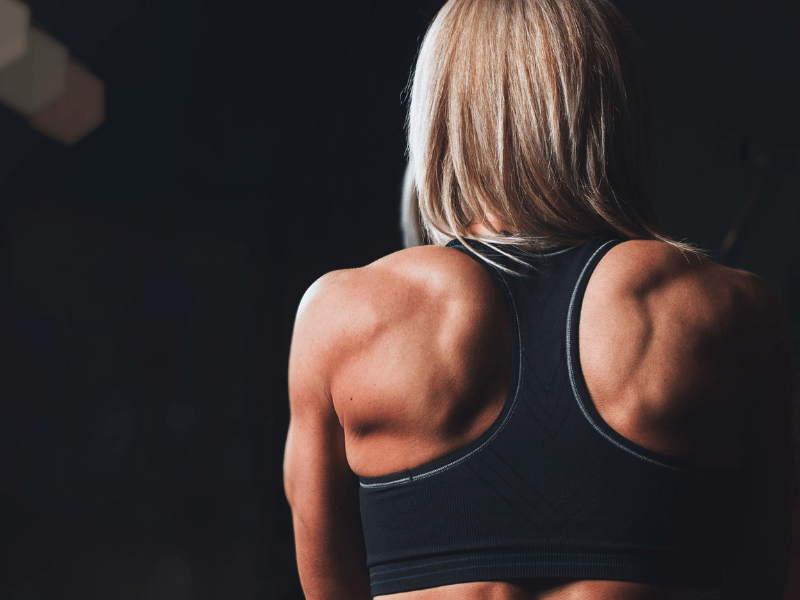 You must believe in you.
Deep down, you must believe you're capable of achieving your goals.
Sometimes, it requires building a body of evidence to prove you can do hard things.
And there are two resources here with practical tips that will show you how to build mental toughness for running.
If you've ever been tempted to skip a run because you don't feel like doing it, then you must read this post: Tough Run? How to Keep Running When You Want to Stop. Here, you'll find one important tip that will help you get out the door to do a run. Overcoming this struggle builds your mental muscle to prove you can do hard things.
Losing motivation while running? This post, How to Keep Yourself Motivated While Running, has three tips you can use on the run. It's another opportunity to show yourself your ability to power through runs. And, build mental toughness for running in the process.
One of the most powerful tools you can use is a running journal (such as this one or this one or this fun one) to capture not only daily training runs but also when you triumphed over a difficult one.
---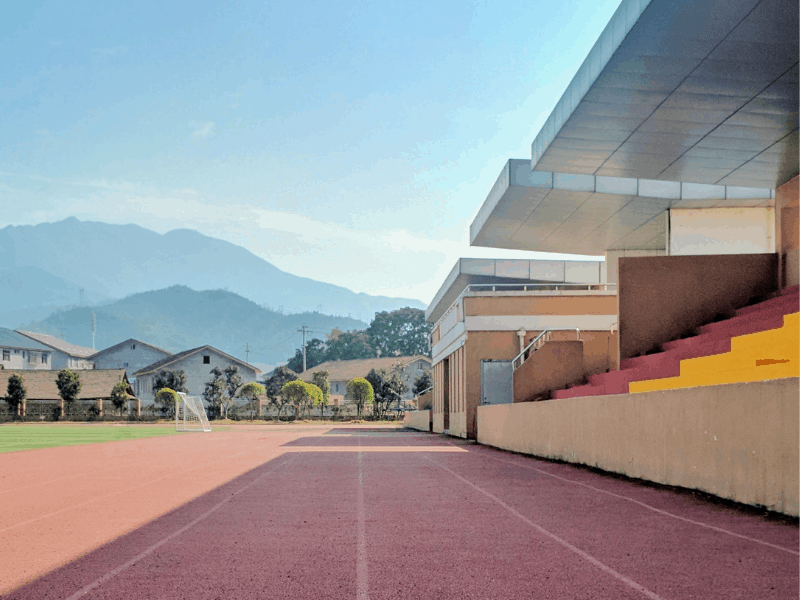 Setbacks may knock you out, but they won't keep you down.
Setbacks are natural as a runner—whether it's from an injury, a long break, or a bad race—these things happen to good runners.
But setbacks won't defeat you. And the good news is, you can bounce back with a few tips.
There are a few strategies here to help you make a strong running comeback:
Sidelined by an injury? Exactly what to do when you can't run. 
If you're returning to running after a long break, these 6 top tips will help you return to running. 
If you've had a bad race or a DNF, then there are three things to do post-race.
---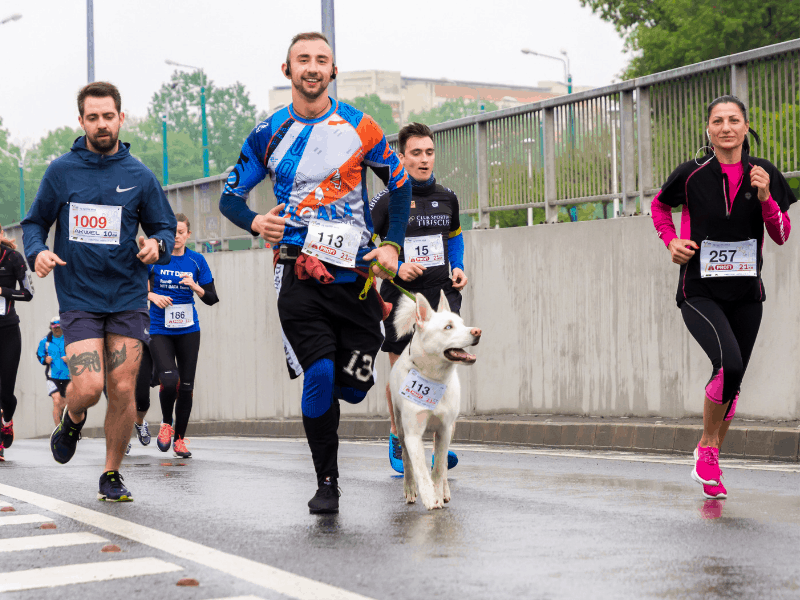 Nerves and self-doubt will chase you, but you can stay ahead of them.
There's always a level of uncertainty that arises when you're pursuing new personal records.
Whether it's a running streak or a new race distance, nerves and self-doubt appear to undermine your performance. But they don't have to stay.
If you're racing soon, have a read through these posts. These posts are here to help you get the nervous energy out of the way so you can focus on doing your best.
Mental Imagery Exercises to Help Calm Your Pre-Race Anxiety
Pre-Marathon Nerves? How to Overcome Your Taper Anxiety
How to Mentally Prepare to Crush Your Next Half Marathon
---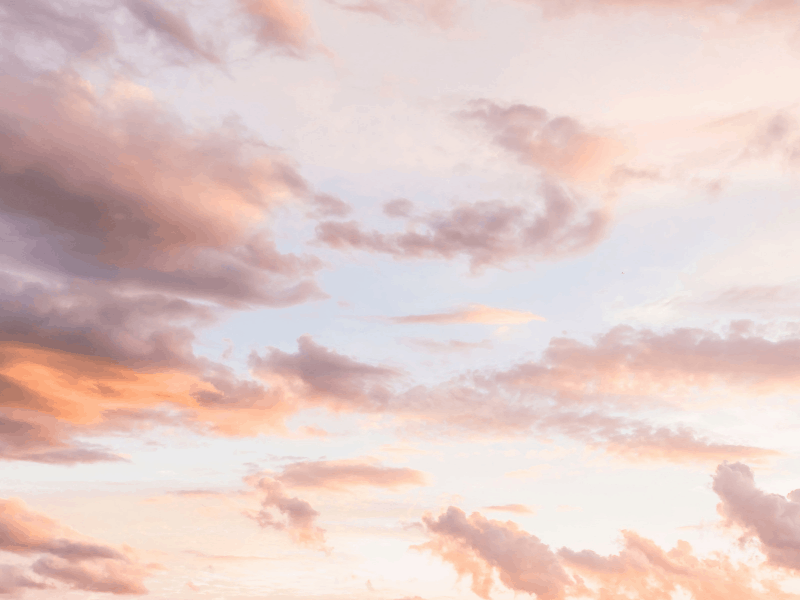 You've got to rest.
This is hard for ambitious, goal-oriented runners like you. But remember, rest is productive. It helps your body heal and refreshes your mind. You'll find more about running recovery tips here.
Need some ideas? Pick a book to read from this list of best mental toughness books, watch some of the best running documentaries, or pick a book to read from this list of best running books. Or maybe laugh out loud with this book.
You can train your mind as you would your body. It's no substitute for physical training, but developing mental toughness gets you going when the going gets tough.
---