Are you returning to running after an injury?
The road back to running can be riddled with both uncertainty and stress. You may wonder if you'll regain your running fitness, or if you'll run fast again.
The good news is, you can and you will.
If you're ready to go (and your doc's cleared it), then this post is a must-read.
Because here you'll learn how to take control of your return to running after an injury.
Let's get started.
Welcome to Sheebes—the site that's here to help you build your mental toughness and pursue new personal records.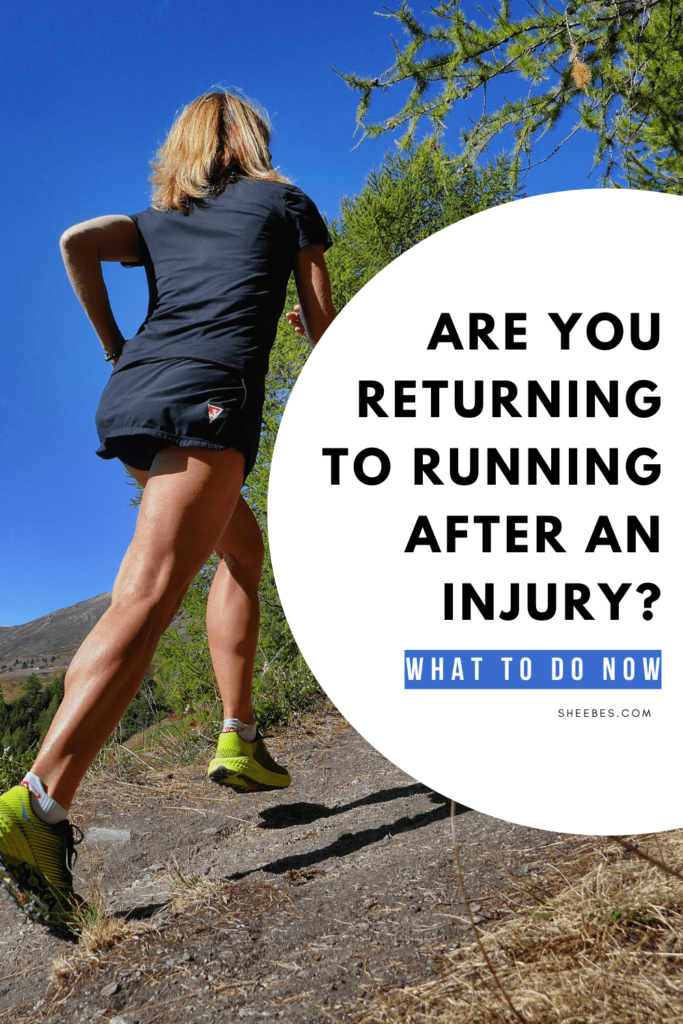 Sheebes is here to give mental toughness tips and resources to help you, the endurance athlete, achieve your personal best. To keep the lights on and content free, we are a participant in the Amazon Services program and other select affiliate networks. This means if you click on an affiliate link below, Sheebes will earn a small commission, at no cost to you.
---
THE TIPS YOU NEED TO KNOW ABOUT RETURNING TO RUNNING AFTER AN INJURY

USE WALK BREAKS TO BOOST YOUR SPEED AND ENDURANCE
Do you believe that, as a runner, you shouldn't walk? If you do, you're not alone.
But what if using strategic walk breaks can help prevent an injury reoccurrence? And help you run longer, faster?
According to Jeff Galloway, creator of the Run-Walk-Run method, inserting walk breaks have many benefits:
Boosts speed
Increases endurance
Reduce injury and fatigue
Breaks a run into manageable chunks
"Walk breaks stop or significantly reduce the continuous buildup of stress on the weak links.

By increasing the frequency of walk breaks and shortening the length of the run segments, most of the runners I've coached, which have been injured, have been able to continue running as the injury healed."

…

It's possible to stay injury-free while continuing to increase distance with the early and regular insertion of walk breaks.

This method allows us to be in charge of our running future."

The Run-Walk-Run Method, Jeff Galloway
For example, you might begin with treadmill walking for 30 minutes at a 3.5 miles per hour pace before progressing into running.
Once you've spent pain-free time walking and can walk without limping, you can then progress to easy running. 1
Still feeling some niggles? You'll find out how to prevent common running injuries, when to stop running, and how to treat your injury here: Expert Tips to Diagnose & Prevent Common Running Injuries, The Mother Runners.

RETURNING TO RUNNING AFTER AN INJURY? BUILD MILEAGE WITH EASY RUNNING TO HELP YOU RUN EFFICIENTLY
Returning to running after an injury means you'll have to rebuild at least some of your running fitness.
The goal at this point is to build your running volume. Your speed will return, but only after you build your foundation—running volume.
On your return to running, first, you have to find your baseline.
"Your baseline is the distance you can run without pain during the run and for 48 hours after the run.

First, find your baseline on a treadmill as you have more control over speed and distance.

Run for as long as comfortable.

Stop if painful and note the distance, time and pace.

The goal is to identify a distance and speed you can do without increasing your symptoms.

When you feel comfortable on the treadmill, you can progress to a level running route outdoors."

Running Progression Program, CU Sports Medicine, University of Colorado
It's discouraging to take two steps back to rebuild your fitness.
But there's hope—you're already ahead of the game if you've been running for some time.
Some studies suggest that your muscles remember and retain adaptations from running.
In other words, if you have running experience, you'll see a faster return to running than a non-runner.
You don't have to start totally from scratch.
Still, it's hard and it's frustrating.
But it could be useful to keep this tip in mind: Running more mileage helps you become a more efficient runner.
In this study, runners who ran 30 miles or more had neuromuscular changes that improved their running efficiency.
Higher mileage runners did less work to cover the same distance. And, they had more spring-like behavior in their lower leg tendons, which helped propel the body forward more efficiently. 2
So the next time you're impatient with rebuilding your own running foundation, remember, building mileage—even with walk breaks—changes your muscles and tendons to help you cover the miles with less work.
In the end, more miles = less work.
After you've found your running baseline, then you can progress gradually. And these are the return to running programs that'll help you go the distance.

WHERE TO FIND A RETURN TO RUNNING PROGRAM
The Run-Walk-Run Method, Jeff Galloway
Running Progression Program, CU Sports Medicine, University of Colorado
Track Running Program and Treadmill Running Program, Delaware Physical Therapy Clinic

ONE ESSENTIAL MENTAL SKILL YOU CAN DEVELOP FOR A STRONG RETURN TO RUNNING
Returning to running after an injury isn't only physical. It's a mental challenge too.
The good news is, you can learn and practice mental strategies when you're returning to running after an injury. (You might also like this: The best mental toughness books to read now.)
You may face setbacks and doubts, but you can train your mind for resilience.
Resilience is the one mental skill to hone during your return to running.
For example, you might use breathing tactics to reduce anxiety. Or you might use a positive mantra to keep your spirits high.
And if you want to learn even more mental skills you'll need to bounce back from your injury, then this book, Rebound, might help.
In it, you'll find mental skills and drills that can help you:
Move through your emotions
Navigate through uncertainty
Stay in the present to help you move forward
Reduce stress and anxiety that comes with an injury
GET IT NOW: Rebound, Cindy Kuzma, Carrie Cheadle
The most important takeaway is this:
You have the power to take control of your recovery. And, you can return to running after an injury a stronger runner than you were before.
---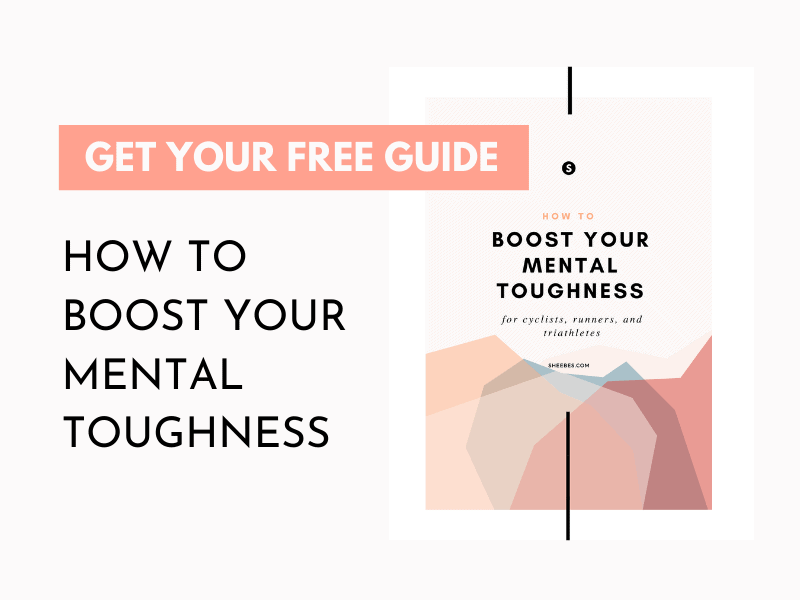 ---
Sources
Running Progression Program, CU Sports Medicine, University of Colorado ↩