Sheebes is here to give mental toughness tips and resources to help you, the endurance athlete, achieve your personal best. To keep the lights on and content free, we are a participant in the Amazon Services program and other select affiliate networks. This means if you click on an affiliate link below, Sheebes will earn a small commission, at no cost to you.
---
The marathon taper is an emotional roller coaster.
If you're a veteran marathoner, you know the name for it – taper anxiety or taper madness.
Your emotions might range from nervous excitement, irritability, and to moments of doubt.
It doesn't matter if you're a first-time marathoner or a five-time one, everyone experiences taper anxiety.
If you're experiencing taper anxiety, and want to feel relaxed and confident leading up to race day, keep reading. You don't have to be a ball of nerves before your marathon.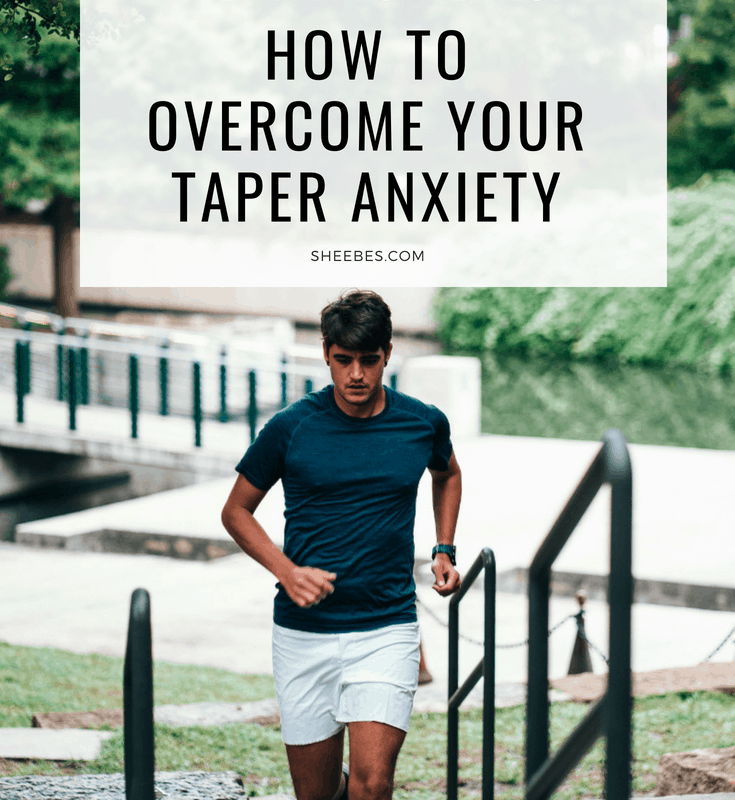 ---
WHY RUNNERS EXPERIENCE TAPER ANXIETY
Taper anxiety appears for several reasons:
You've pulled back on your running mileage. And you can't relieve your anxiety with running.
This race is important to you. Whether your goal is to raise money for charity or achieve a personal time goal, you've invested a massive amount of time training for your marathon.
Because of this, you've placed a ton of pressure on yourself to reach your goal.
You'll face the unknown in your marathon. We never know for certain what will happen in 26.2 miles. But you can use your nervousness to prepare for your marathon.
You doubt your training. This is a huge reason runners often feel anxious. It's tempting to set out for a long run to prove we're ready. But don't sabotage yourself.
Here's what to do instead.
---
HOW TO OVERCOME TAPER ANXIETY
Read on for tips that will help you stay calm so you're rested and ready for race day.
Create excitement. Plan for something fun (a trip, maybe?) after your marathon as a reminder you're much more than just running.
Use a taper mantra. Mantras, a few, well-chosen words that motivate, instruct, and in this case, settles your nerves.
Choose a few positive statements that promote the feelings you hope to sustain during your taper.
Want to feel relaxed? Try this mantra: 'let it go'. Aiming for bold excitement? Try ultra marathoner Scott Jurek's mantra: 'this is what you came for'.
Need a mantra for your race? Read more about crafting the best running mantra for your marathon.
Downsize the importance of your marathon. 1 If you've been dwelling upon the importance of your marathon, tell yourself, 'it's really not that important'.
Now, this tip might seem crazy. After all, you didn't train for months for something that wasn't important.
But hold on for one second.
Of course your marathon's important. But placing too much importance on it increases your stress and pressure.
And, this over exaggeration, stress, and pressure may lead to self-sabotage. For example, if you didn't think you ran enough long runs, you might head out for one. But doing so could lead to fatigue before race day.
So the key takeaway? Tell yourself 'it's not that important' and reflect on what's important to you (other than running) to keep the pressure off your race.
Even elite marathoners use this strategy:
Control what you can control and then give the rest up to the marathon gods. I like to imagine I'm just going out for a typical hard workout so I don't let the moment of a big race overwhelm me."

Shalane Flanagan 2
Distract yourself. You know all those fun things you put off because you were busy training for your marathon? Now's the time to do focus on those things. Within reason, of course – you don't want to cycle 100 miles just for fun.
There's nothing like relaxing on the couch watching other people run, right?
Catch up with your movie watching and get inspired with the best running documentaries.
Or, add to your reading list with the best running books to read now.
Taper anxiety doesn't have to stress you out. Instead, plan for fun, use a mantra, and downsize the importance of your marathon.
---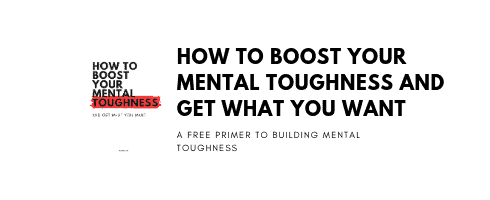 ---
SHOP RACE DAY ESSENTIALS
---
Sources