Think it's difficult to run in hot weather?
You're not alone. Most runners find running in hot weather downright miserable.
But it can get better with time.
It takes about two weeks for the body to adjust to the heat, though some runners might handle soaring temperatures better than others.
You might not be comfortable running in hot weather, but here you'll find a few tips to help you handle the heat.
You'll learn:
The benefits of running in hot weather.
The top tips for running in the sweltering heat.
The best running gear for hot weather—from the best socks for running in hot weather and more
Welcome to Sheebes—the site that's here to help you build your mental toughness and pursue new personal records.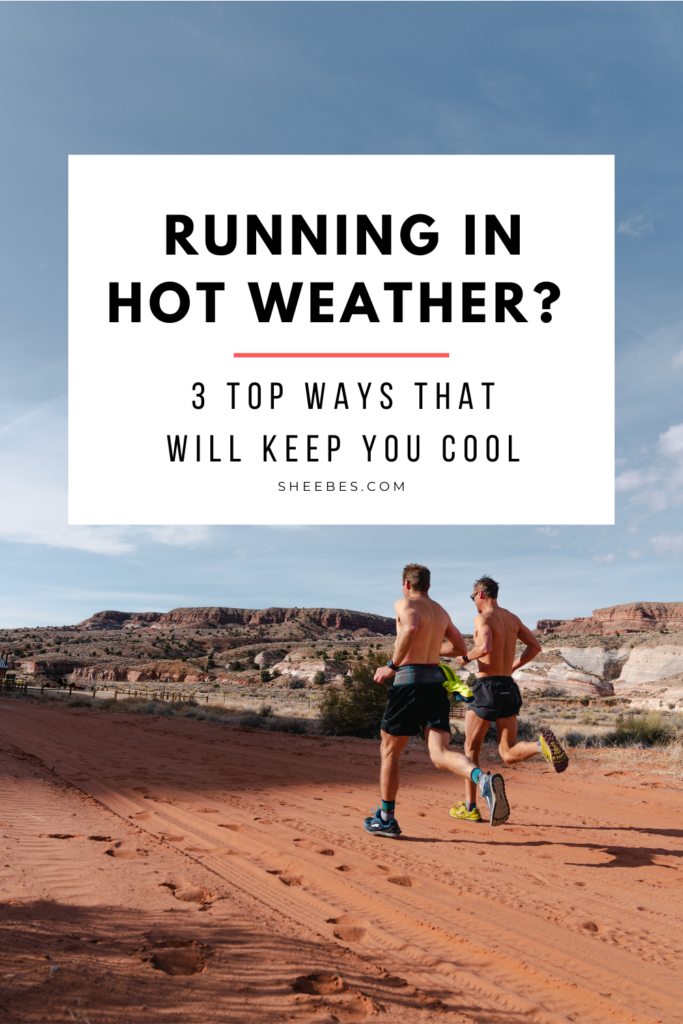 Sheebes is here to give mental toughness tips and resources to help you, the endurance athlete, achieve your personal best. To keep the lights on and content free, we are a participant in the Amazon Services program and other select affiliate networks. This means if you click on an affiliate link below, Sheebes will earn a small commission, at no cost to you.
---
THE BENEFITS OF RUNNING IN HOT WEATHER
It's tough running in hot weather.
But if you're willing to brave the heat, (after about 2 weeks) you'll:
Sweat more. And yes, it's a great thing. That's because sweat evaporates into the air to cool you down.
Move blood quickly away from your core. Your pace slows to prevent overheating when your core temperature climbs. As you adapt to the heat, your body improves its cooling ability by moving blood away from your core. And that means you'll remain cooler, longer.
Boost your blood volume so your heart rate remains lower throughout your run.
It may be uncomfortable running in the heat, but you reap the benefits in two ways.
Your body boosts its cooling ability for you to run longer in rising temps.
You're training yourself to run through discomfort*, strengthening your mental toughness. *Don't run if you have signs of overheating.
THE TOP 3 TIPS YOU NEED TO KNOW WHEN RUNNING IN HOT WEATHER
Have you heard of precooling?
Precooling, through methods such as icy drinks or cooling vests, helps you combat the heat before you begin a run.
This strategy lowers your core temperature to help increase your heat storage capacity. Meaning, precooling can improve your running performance in hot weather.
Let's dive into the precooling strategies.

Drink a slushy before your run
Did you know that an icy drink could keep you cooler and bolster your endurance when running in hot weather?
In this study*, researchers compared the effects of drinking an ice slurry versus drinking cold water.
They found that when runners sipped an icy beverage*, they ran about 19% longer than those who drank cold water.
*Runners drank an ice slurry 5 minutes before running and every 5 minutes during a run.

Wear ice-filled vests or cooling gear
Cooling vests can keep you cool on the hottest of running days.
These vests can be bulky but you won't have to wear one while running. (Unless you really want to.)
Research shows that wearing a cooling vest during a warmup can enhance your running performance (by lowering your core temp and keeping you comfortable) in hot weather.
Cooling vests don't have to be expensive, especially if you wear one just for a few minutes before a run. This Ergodyn Chill-Its vest is a good affordable option.

Use this mantra
You can use your mind to change how hot you feel.
And that hypothesis was tested on a group of 18 cyclists who performed a series of tests in a hot environment (95 degrees F).
Half the cyclists trained in motivational self-talk, specific to cycling in hot weather.

They learned to switch their negative thoughts and replace them with a motivational one.

So if they were thinking 'it's so hot in here', they replaced it with 'keep pushing, you're doing well'.
The results? Cyclists trained in self-talk rode longer—from 8 minutes to 11 minutes—and pushed their core temperatures at exhaustion higher by more than half a degree.
You too can use this self-talk strategy the next time you're running in hot weather.
Anytime you're repeating 'it's too hot', replace it with 'keep going, you're doing well'.
The right running mantra can help you run longer and change how you think about the heat.
THE BEST RUNNING GEAR FOR HOT WEATHER
What running gear should you buy for hot weather runs? These are excellent options.
The best socks for hot weather running: Balega Blister Resist Socks for men and women. One of the softest pairs (albeit pricey) of running socks that will wick away moisture and prevent blisters.
The best hydration running pack (for women): Nathan VaporHowe. If you don't like holding a water bottle, then this hydration pack might serve you well. It's bounce-free with plenty of pockets. Some versions of this vest come with two water bottles in the front pockets, but they may dig into your chest and create discomfort over the long haul. Fortunately, the back hydration bottle holds plenty of water.
The best hydration running pack (for men): Nathan Men's Hydration Pack. If you want to carry a good bit of water with you, then this men's hydration pack will do the job, bounce-free.
CONCLUSION
It may be uncomfortable running in the heat, but your mind and body will adapt so you'll be able to run longer in hot weather.
And if you need immediate cooling strategies for running in hot weather?
Try:
Drinking an ice slushy before running
Using a cooling vest during your warmup
Creating a hot weather mantra
Hang in there, running in hot weather gets tolerable with time.
---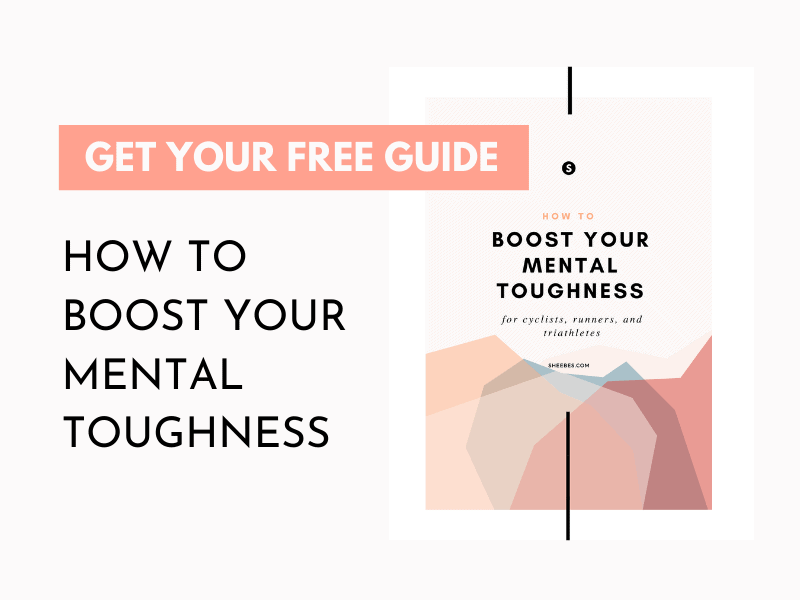 ---
Sources
APA SIEGEL, RODNEY1; MATÉ, JOSEPH1; BREARLEY, MATT B.2; WATSON, GREIG1; NOSAKA, KAZUNORI1; LAURSEN, PAUL B.1 Ice Slurry Ingestion Increases Core Temperature Capacity and Running Time in the Heat, Medicine & Science in Sports & Exercise: April 2010 – Volume 42 – Issue 4 – p 717-725
doi: 10.1249/MSS.0b013e3181bf257a
Sigurbjörn Á. Arngrïmsson, Darby S. Petitt, Matthew G. Stueck, Dennis K. Jorgensen, and Kirk J. Cureton. Cooling vest worn during active warm-up improves 5-km run performance in the heat
Wallace, Phillip & McKinlay, Brandon & Coletta, Nico & Vlaar, Janae & Taber, Michael & Wilson, Philip & Cheung, Stephen. (2016). Effects of Motivational Self-Talk on Endurance and Cognitive Performance in the Heat. Medicine & Science in Sports & Exercise. MSSE-D-16-00733R2. 10.1249/MSS.0000000000001087.