Sometimes, it's tough to keep your indoor cycling motivation high.
But when you're driven indoors, or when there's less daylight, when the roads are icy, or you're strapped for time, it's a great alternative.
Riding inside gives you an efficient, focused workout because you must pedal and work hard the entire time.
It's just you, your mind, and your bike.
If you want to keep your indoor cycling motivation high, you must devise ways to make time fly and keep your mind engaged.
Fortunately, you can with these eight strategies that'll help you increase your indoor cycling motivation.
Welcome to Sheebes—the site that's here to help you build your mental toughness and pursue new personal records.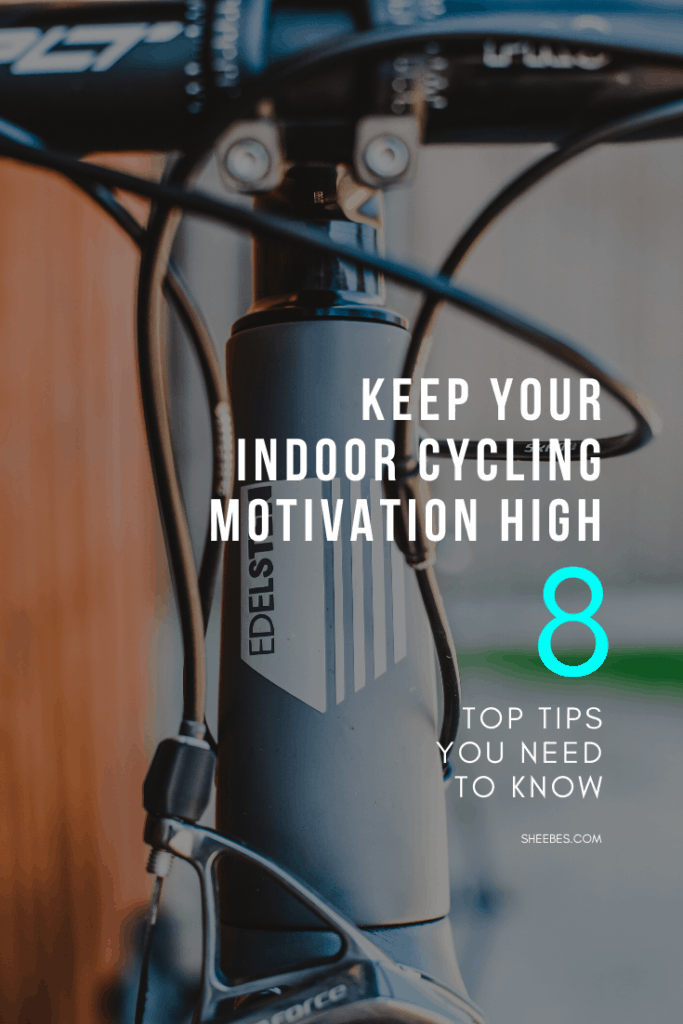 Sheebes is here to give mental toughness tips and resources to help you, the endurance athlete, achieve your personal best. To keep the lights on and content free, we are a participant in the Amazon Services program and other select affiliate networks. This means if you click on an affiliate link below, Sheebes will earn a small commission, at no cost to you.
---
BOOST YOUR INDOOR CYCLING MOTIVATION WITH THESE 8 TOP TIPS
One important note before we dive into some motivation boosting tips: If you're not feeling motivated, that's okay too.
Many things in our lives affect how motivated we feel—from the stress in our lives, to the lack of sleep can take its toll and drain our energy motivation to ride.
It is okay to adjust your ride or take time off from cycling. Counterintuitively, rest can improve your motivation.
Remember, rest is necessary and productive.
That said, if you want to boost your indoor cycling motivation, these are the top 8 tips to try today.

SPLIT YOUR TIME INTO 10-MINUTE CHUNKS
It's easier to wrap your mind around a few minutes than several hours.
So it may help to break your ride into small, mentally manageable 10-minute chunks.
It doesn't have to be 10-minute chunks.
You could choose to split your time by ride segment.
For example, if you're doing an interval workout that includes a warm-up, an interval set and cool down, push that entire workout aside and focus on just one segment. First, the warmup. Then, an interval. And finally, the cooldown.
Or, you could split your pedal time in other ways—from the length of a tv show to an upbeat song.
Whatever method you choose, opt for an amount of time that seems manageable to you.

TAKE A BREAK
When you're cycling outdoors, you'll have coasting time, but there's no such thing indoors.
That doesn't mean you have to pedal non-stop inside.
Step off the bike to rest your mind and legs for a few minutes, and consume food, refill water bottles, or stretch.

SET A GOAL FOR YOUR RIDE
Do you have cycling goals you want to achieve?
Whether you want to improve your cycling speed or go longer, setting a goal for your indoor training session can help you today.
And if you want to make the most of your indoor ride, then you might like this book on riding inside that'll help you reach your training goals.
A quick reminder of your overall cycling goals can boost your indoor cycling motivation today.

REWARD YOURSELF
We have different ways of rewarding ourselves.
Maybe it's watching tv during a ride (maybe these cycling documentaries or tri documentaries), listening to a podcast (like these cycling training podcasts or these triathlon podcasts), or buying new gear, rewards can be a great incentive to keep riding.

LISTEN TO UPBEAT MUSIC
Studies have shown that music with a faster beat keeps your energy high.
Cyclists using music used 7 percent less oxygen than those who cycled without it.
Your favorite upbeat songs help:
D

istract from pain

Elevate your mood

Increase endurance

R

educe perceived exertion
That translates into a cycling session that lasts longer than intended.
For example, if you aim to stay within 90-100 rpms, you'll want to find a song with 180 beats per minute (bpm).
Need help finding the right songs? Cycle by jog.fm lists music for specific cadences.
Or, search for the right music by beats per minute, by cycling cadence, or genre.

SHIFT YOUR FOCUS
Sometimes cycling is another thing on our to-do list. A chore or task that's got to be completed.
And it's easy to forget that cycling is something we get to do, rather than something we have to do.
Anytime riding your bike begins to feel like a chore, try this one-word switch to help shift your focus.
What you're thinking, what shape your mind is in, is what makes the biggest difference of all."

– Willie Mays

CREATE AN INSPIRING SPACE
Do you have a dedicated space to ride inside?
It doesn't have to be a big space, but one with enough room for a trainer, a mat, and your bike.
This space can make it convenient and easy to ride, if only for a few minutes.
A trainer (These are the most popular indoor trainers cyclists are buying now.)

Trainer mat

to catch sweat and prevent your trainer from slipping (such as this one)

A fan. You'll get hotter cycling indoors since you're not generating wind from outside, so it's important have at least one fan in front of you.

(This fan's a good option to place in front of the bike.)

Extra water bottles

A stool, stand, or tray hold your remote, water bottles, and extra fuel.

(A popular option that's adjustable and holds everything you need.)

TV or other entertainment device

Headphones

MAKE IT SOCIAL
The popular cycling app, Zwift, makes cycling indoors fun again.
Use the app to virtually ride around the world and compete with fellow cyclists. You must connect to the app with a trainer/sensors to ride in Zwift.
CONCLUSION
You might not always feel motivated, but these 8 tips can point you in the right direction.
Split your time into 10-minute chunks
Take a break
Set a goal for your ride
Reward yourself
Listen to upbeat music
Shift your focus
Create an inspiring space
Make it social
And remember, if you don't feel motivated, that's okay too. Stress, lack of sleep, sickness can affect your desire to ride.
Your motivation will rise whether you choose to ride or rest.
Want to stay on topic? These are the best indoor cycling plans you'll want to follow.
---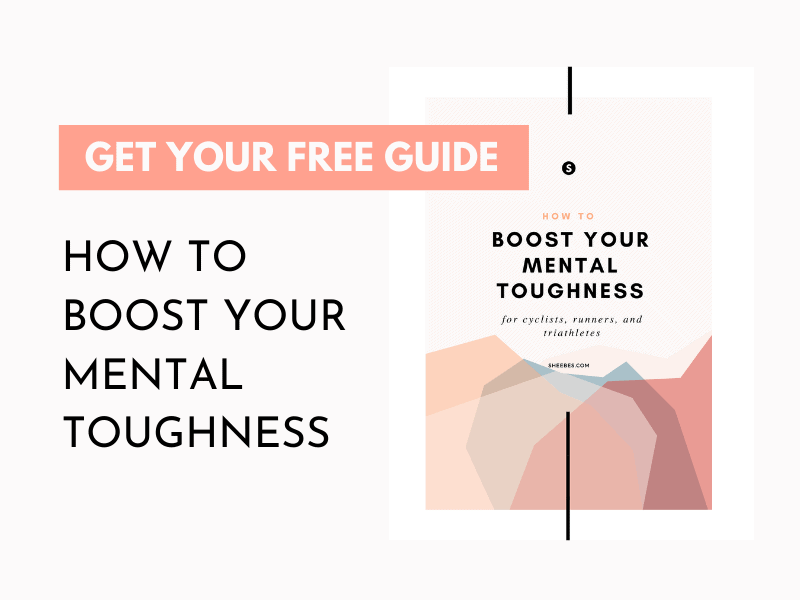 ---
Sources
Let's Get Physical: The Psychology of Effective Workout Music, Scientific American