Are a cyclist with a busy schedule?
It's difficult to find time to ride, especially when it doesn't seem as if you have any time.
So how can you find time to ride? Here you'll find 3 top ways to help you find time to ride.
Welcome to Sheebes—the site that's here to help you build your mental toughness and pursue new personal records.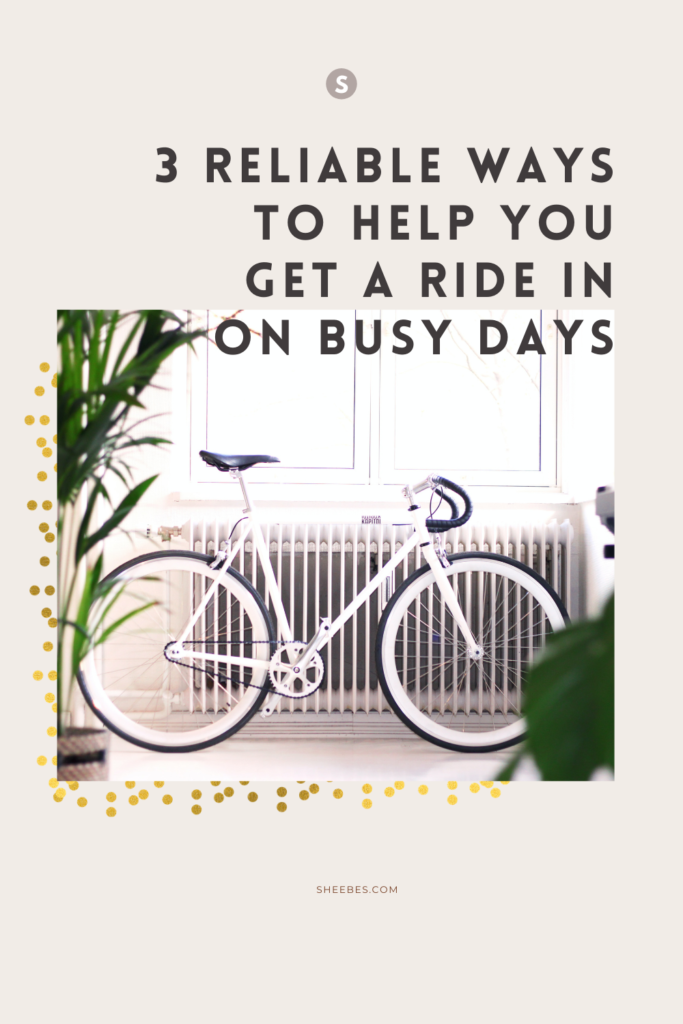 Sheebes is here to give mental toughness tips and resources to help you, the endurance athlete, achieve your personal best. To keep the lights on and content free, we are a participant in the Amazon Services program and other select affiliate networks. This means if you click on an affiliate link below, Sheebes will earn a small commission, at no cost to you.
---
IF YOU HAVE A BUSY SCHEDULE, THEN THESE ARE THE 3 TIPS THAT'LL HELP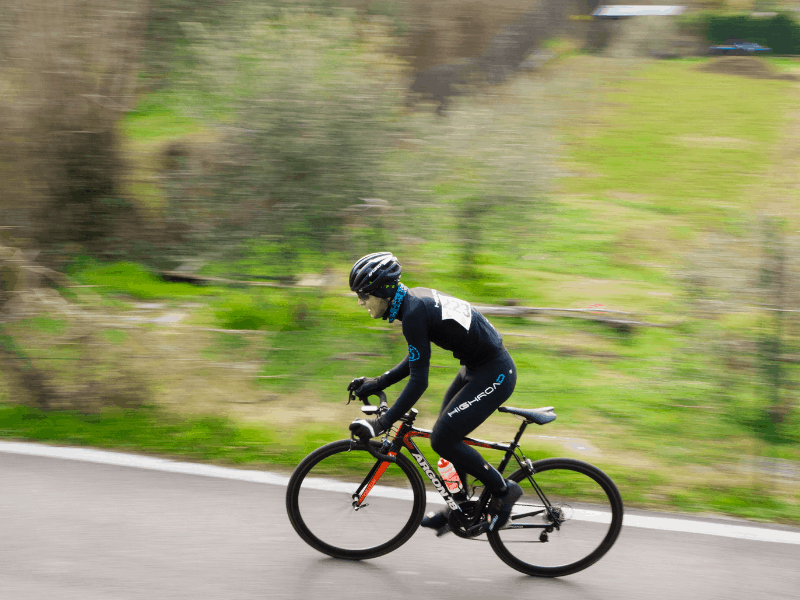 MAKE IT EASY
If you're a cyclist with a busy schedule, then getting into your saddle must be as easy as online shopping.
Here's what that means.
Online shopping is easy and seamless. One quick click and you can have whatever you need in a few business days.
Shopping online removes the obstacles and the tediousness that stand in the way of you getting what you need.
There is no fighting traffic to get to the store. No wasting time searching for the right aisle. And no standing in line waiting to check out.
What used to take an hour now takes a few minutes.
In the same way, fitting a ride into your busy schedule needs to be as easy as online shopping.
So there are two questions for you to consider:
What stops you from going on a ride?
What can you do to remove the difficulties that stand in the way of your ride?
For some, the answer might be to make sure your bike is ready to ride at a moment's notice. Some cyclists have a pain cave setup to ride indoors. For others, the solution might require pre-planning for a lack of motivation.
Make it easy for you to ride.
---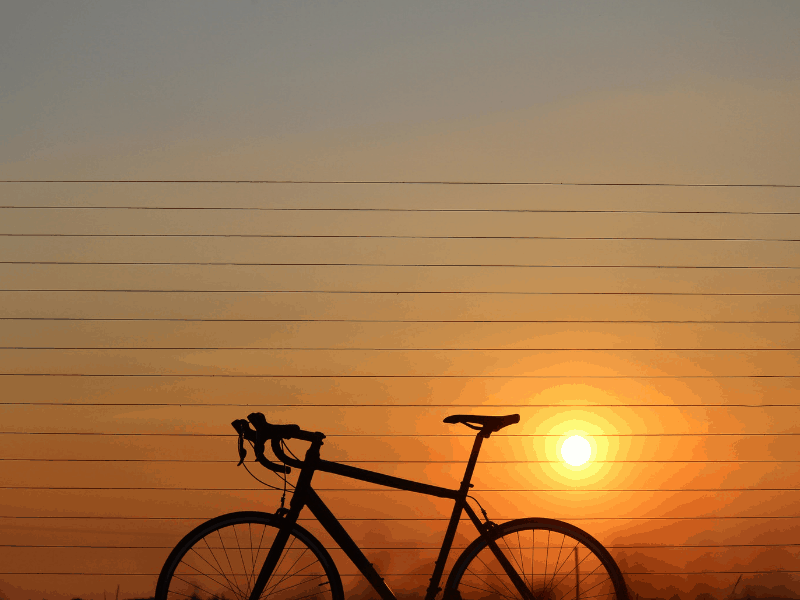 MAKE IT SHORT
There's nothing more freeing than having several hours to devote to riding.
But you're a cyclist with a busy schedule. And if you don't have a few hours to dedicate to riding, do you skip it altogether?
Do you believe short efforts aren't worth the time and effort?
Let's see if these reasons for doing a short ride can persuade you otherwise.
If you commit to a 30-minute ride,
It will help you break past the reluctance to get on your bike. And, once in the saddle, you might keep going.
Small, short rides accumulate and lead to big gains. For example, if you rode for 30 minutes, 6 days a week, that means you carved out 3 hours to ride in one week, and 12 hours in one month.
Best of all, when you keep at it—short or long rides—you get fitter and may even want to build upon your progress.
Forward progress is a great motivator.
---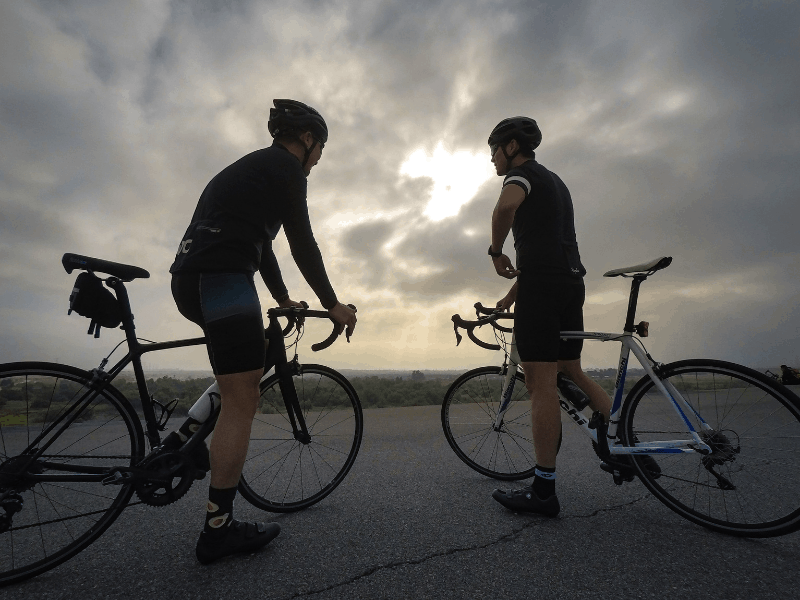 MAKE IT FUN
Your time to ride doesn't always have to be a serious endeavor, focused solely on performance.
It can be fun.
You have to find this fun if you want to keep a lifelong habit of cycling, or why do it at all?
What will make it fun for you? A new trail? A new challenge? Group rides?
Still drawing a blank? You'll find two specific ways to rediscover your cycling passion here. You might not want to do the first tip, but you might enjoy your ride 10x more.
No one's saying you have to ride, but you get to ride, and that's pretty great.
---
THE QUICK TIPS FOR CYCLISTS WITH A BUSY SCHEDULE
Make it short. What can you do to remove the obstacles difficulties that stand in the way of your ride?
Make it easy. Commit to a 30-minute session, or maybe one that's even shorter. The goal is to create and build momentum to ride.
Make it fun. We're never going to do the things we dislike, so your saddle time has got to be fun. What's going to make it fun for you?
Remember, seeing forward progress is always motivating.
---
Now, it's your turn.
What do you to squeeze in a ride when your schedule is packed to the brim?
Leave a comment below and let us know.
---