The New Year brings a fresh start, new possibilities, and new cycling goals.
But cycling goals, like any goal, run into a few snags when dreams turn into action because we've got more important things on our to-do list.
Cycling gets pushed onto the back burner, enthusiasm wanes, and the lack of progress is frustrating.
Setting cycling goals is simple enough, but in practice, it's a different story.
In this post, you'll find an essential goal setting tip that will help you move toward your cycling goals with less pressure and more motivation.
Welcome to Sheebes—the site that's here to help you build your mental toughness and pursue new personal records.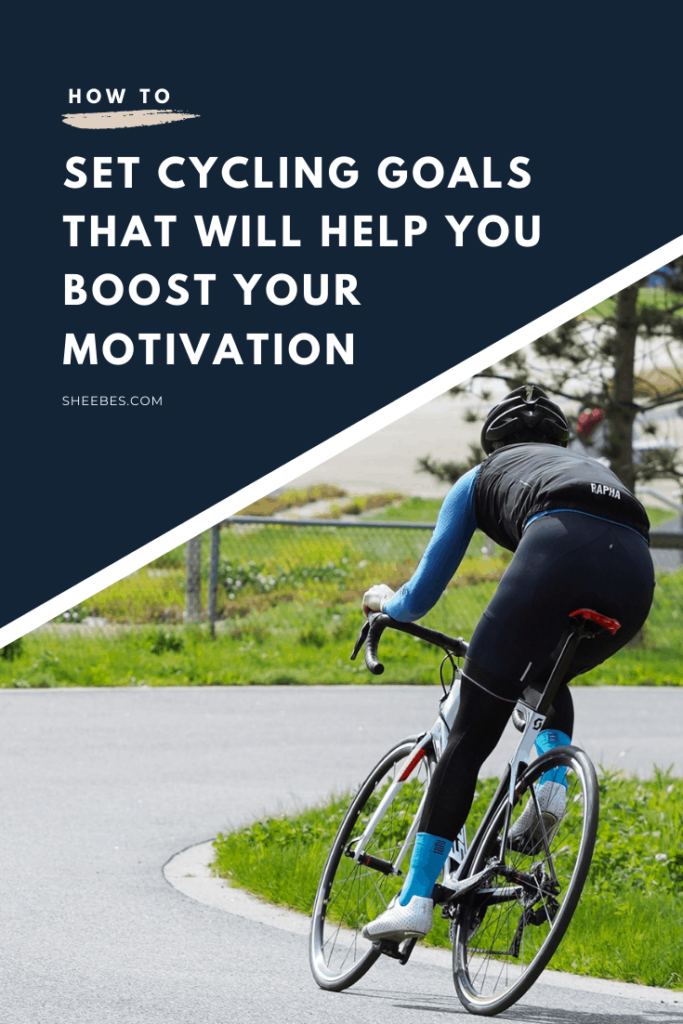 Sheebes is here to give mental toughness tips and resources to help you, the endurance athlete, achieve your personal best. To keep the lights on and content free, we are a participant in the Amazon Services program and other select affiliate networks. This means if you click on an affiliate link below, Sheebes will earn a small commission, at no cost to you.
---
HOW TO SET YOUR NEXT CYCLING GOALS TO BOOST YOUR MOTIVATION
Many of us set an all-or-nothing number with cycling goals—the number you have to achieve, or your entire plan is a failure. 
But there's a better way to speed your progress toward your goal with less stress and with more cycling motivation—with a goal range 1.

You'll see a boost in progress and cycling motivation if you set a goal range. 

So why doesn't setting a single number goal work as well as a range?
For one, it's tricky to get your goal just right.
Set a goal that's too easy? Boring. Too difficult? Overwhelming. 
That's the major problem with having an all-or-nothing, single goal number—it creates massive frustration.
Let's say that you planned to ride 50 miles this week, but only had time for 30 miles.
By your standards, you didn't reach your weekly goal of 50 miles, and while this is a little disappointing, you keep going. But when this trend continues, this becomes increasingly frustrating and discouraging.
But not so with a goal range.

A goal range can help you strike a balance between attainable and challenging. 

Let's make a small change to the previous goal of riding 50 miles a week.
Instead of aiming for 50 miles a week, the goal now is to ride between 30 and 50 miles a week.
When you set a range—30 miles a week—is the least amount of miles you expect to ride. You've done this before and you can do it again.
On the high end—50 miles a week—is a stretch goal. It's slightly out of your comfort zone and you must sweat a little more to reach it.
If you rode 30 miles this week,
With a single number goal of 50 miles? That's a failure. 
With a goal range of 30-50 miles? That's a success.
Set a cycling goal range to help you strike a balance between something that's attainable and challenging.
Because there's no question about it—success feels far better than failure—and that's motivating. 
---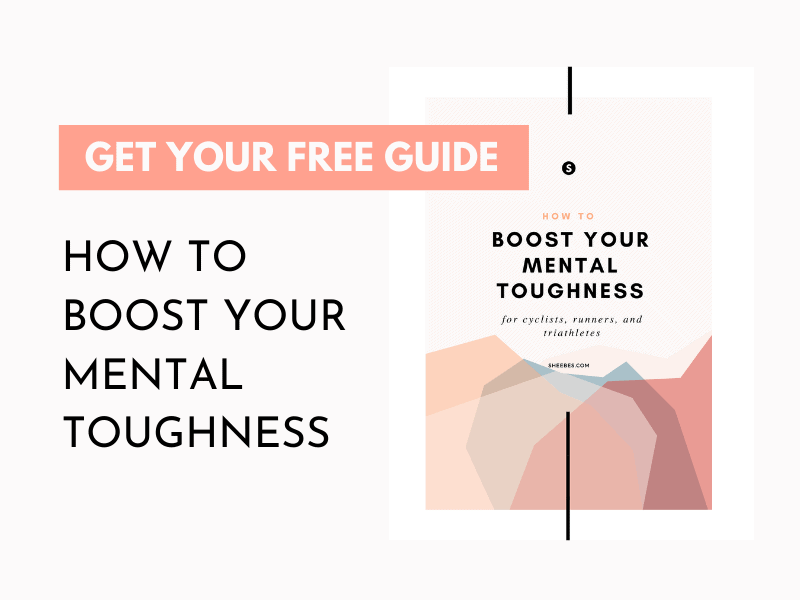 ---
Sources
The Effect of Goal Specificity on Consumer Goal Re engagement
This idea comes from a research study of consumers who were trying to recommit to a goal of either losing weight, saving money, or doing well on a video game.

Researchers discovered that those most likely to stick with their goal and have continued motivation were those who set a goal range rather than a single number.

For example, consumers could set either a single number goal, such as losing 3 pounds a week. Or, they could set a goal range, such as losing 2 to 4 pounds a week. ↩