Looking for some good cycling audiobooks? You're in the right spot.
Whether you're on the go or want to listen to something interesting while you're pedaling on the trainer, these are the best cycling audiobooks you've got to listen to now.
Welcome to Sheebes—the site that's here to help you build your mental toughness and pursue new personal records.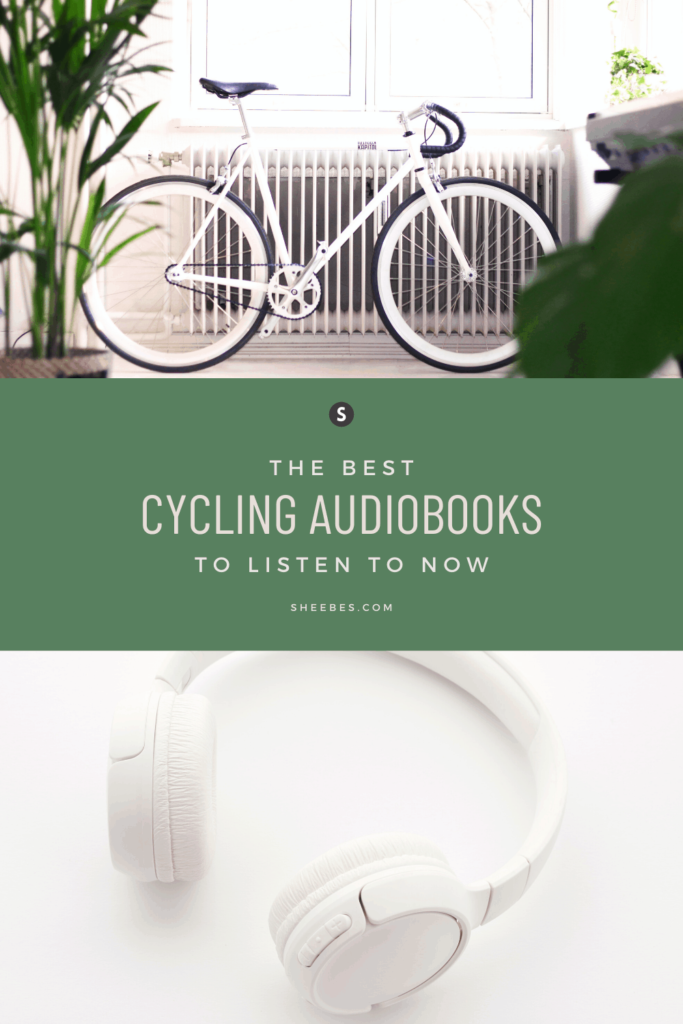 Sheebes is here to give mental toughness tips and resources to help you, the endurance athlete, achieve your personal best. To keep the lights on and content free, we are a participant in the Amazon Services program and other select affiliate networks. This means if you click on an affiliate link below, Sheebes will earn a small commission, at no cost to you.
---
The Best Cycling Audiobooks to Listen to Now

If you're up for a cycling audio adventure, then follow along with Juliana as she rides her bike for 18,000 miles through four continents. And that's without cycling experience, bike, sponsors, or money.

If you've ever wondered how pro cyclists got their doping fix, then this book's for you.
"If you've spent your life working to get to the brink of success, and you're given a choice—join in [doping], or quit and go home, what would you do?" Tyler Hamilton

Think triathletes are a little crazy? You're not alone.
"This sport made absolutely no sense. These athletes were actually insane."
Susan, a cigarette-smoking, binge-drinking non-athlete couldn't be more different than her boss Carlos, a disciplined Ironman triathlete.
Why would anyone wake up at dawn to swim? Why would any sane person ride and run for hours?
Susan has Carlos to thank/ curse for changing her mind.

"To be the very best at bike racing, you have to let it cripple you."
This is Phil Gaimon's story about finding his way in the pro cycling world in a post-doping cycling era.
"For years, my goal was to join the WorldTour. I thought it was everything I wanted and I hadn't looked past it, but I'd done it all wrong, and I was miserable."
So why stick with it? Well, because it is everything.
"Cycling was my home, my classroom, my sanctuary, and my social circle and I didn't need anything else."
Also: Pro Cycling on $10 a Day: From Fat Kid to Euro Pro and Ask a Pro: Deep Thoughts and Unreliable Advice from America's Foremost Cycling Sage

If you want to dive into an exciting, fictitious world of professional cycling (doping included), then you might enjoy this story of Sol, a professional domestique in the Tour de France.
"We are competing only to get our team leader, Fabrice, across the twenty-one stages of this Tour in as little time as possible.
This cumulative time, the criteria on which the winner of the Tour is judged, is all that matters to us. Our own results are not important. We shade him from the wind, pace him, will give him our own bike if he punctures."

Cycling and mental toughness go hand in hand. And, developing mental toughness can help you handle discomfort, finish a long ride, and cycle faster.
But how exactly do you train mental toughness?
With one question: How bad do you want it?
---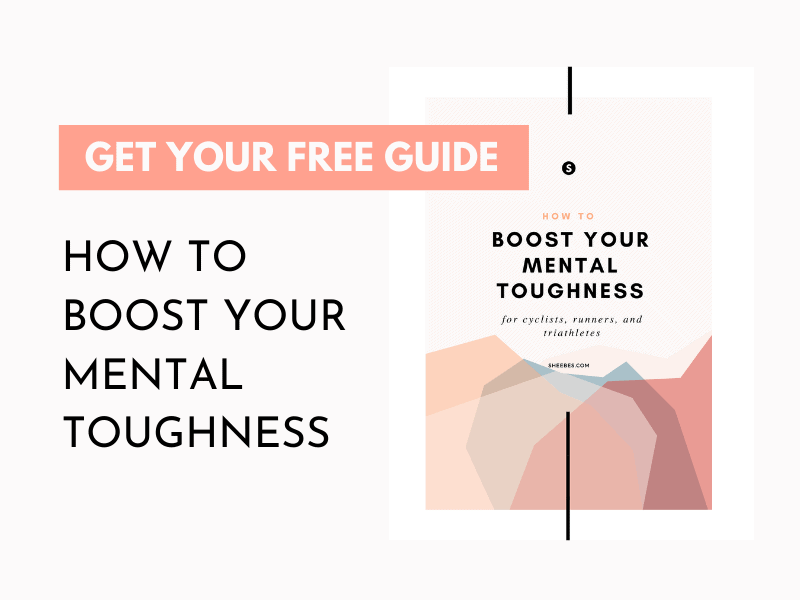 ---