Have you felt a pull toward indoor cycling but not *quite* ready to buy a bike?
Indoor cycling has a lot going for it—you get to work out in your home, on your own time, and avoid bad weather.
But what does indoor cycling do for your health?
If this question has been on your mind, then keep reading because we'll go through seven indoor cycling benefits you need to know about before you take the plunge into indoor cycling.
Welcome to Sheebes—the site that's here to help you build your mental toughness and pursue new personal records.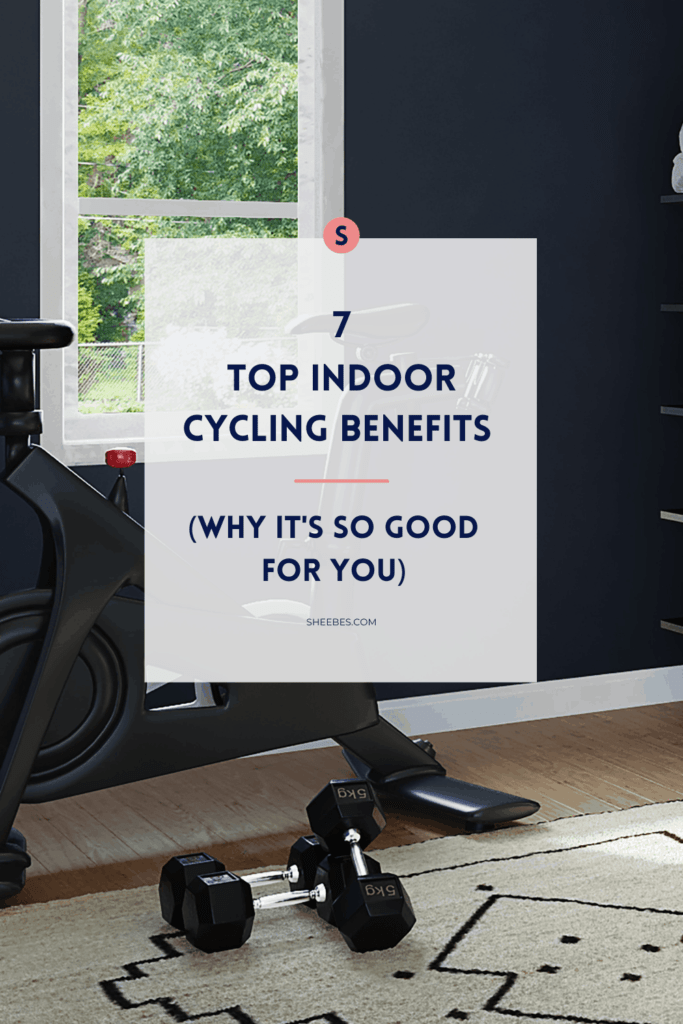 Sheebes is here to give mental toughness tips and resources to help you, the endurance athlete, achieve your personal best. To keep the lights on and content free, we are a participant in the Amazon Services program and other select affiliate networks. This means if you click on an affiliate link below, Sheebes will earn a small commission, at no cost to you.
---
7 INDOOR CYCLING BENEFITS YOU NEED TO KNOW

Riding your bike can keep you young 1
Indoor cycling can help you build fitness today and slow the physical aging process.
In this study, men and women who'd started running, cycling or swimming, and kept at it for 50 years had muscles similar to those of healthy 25-year olds.
And, these same men and women had higher aerobic capacities than people their age. Which means they were about 30 years younger than their chronological age.
Now, this study was a snapshot of these individual's lives.
It can't tell us if their habits, genes, income, diet, and lifestyle factors played a role in their good health.
But the suggestion is that exercise—whether it's running, cycling, swimming, or any other form—can help us build fitness today and slow the physical aging process.

It develops your muscle strength 2
Powering your bike through your pedals builds your quads, hamstrings, and glutes.
All that leg power you build isn't just good for your legs, it can also protect your brain as you age. 3
You'll also boost your cardio fitness, gain strength in your back muscles, abs, and have better flexibility than those who walk.*
* Specifically, in this study, cyclists gained:
Up to 6% higher max aerobic power
Up to 16% higher isometric back muscle endurance
Had 10% higher dynamic abdominal muscle endurance
And, had 6% better flexibility than walkers

Riding your bike can help you live longer
Your regular sweat session can reduce your likelihood of heart disease, stroke, type-2 diabetes, high blood pressure, colon, and breast cancers.

It can help you sleep better 4
It's no secret that sleep is essential for our physical and mental health.
Without the restorative qualities of sleep, we'd expose ourselves to a higher chance of heart disease, metabolic dysfunction, psychiatric disorders, and early mortality.
But you can turn that around by riding a bike—a major benefit of indoor cycling.
Recent research found that 4 months of aerobic activity helped older adults with insomnia improve their sleep, reduce daytime sleepiness, and lift their mood.

Bike riding can reduce your colon cancer risk 5
Your colon cancer risk can decrease the more your ride.
Less than an hour of moderate-intensity cycling can cut your risk by about 20%.
If you ride for 90 minutes, you could reduce your colon cancer risk by 45%.
And if you ride for over 2 hours, you could slash your cancer risk even more.

Indoor cycling can prepare you for an outdoor adventure
Have you explored your city trails by bike? Exploring on two wheels gives you a chance to uncover hidden gems within your city.
If you had a little taste of adventure, you might even do something big and challenging, like joining 10,000 cyclists who ride 204-miles from Seattle to Portland in the annual Seattle to Portland (STP) bike ride.
Curious? You'll find information on STP through its host, the Cascade Bicycle Club.
For more awesome bike rides and insider travel tips along each route, have a look at these two illustrated cycling travel guides:

Indoor cycling can help you build mental toughness
If you've set cycling goals for yourself, whether that's a mileage goal or an intensity one, mental toughness will help you reach it.
Training your mind boosts your motivation and encourages you to stick with it.
The good news is, you can build mental strength in small ways every day.
Want to learn more? This freebie will guide you through what you need to know to build your mental toughness.

CONCLUSION
We've covered the seven main indoor cycling benefits here, but if and when you're ready to begin indoor cycling, then you'll find cycling training plans, indoor bike trainers, and apps to get you started.
---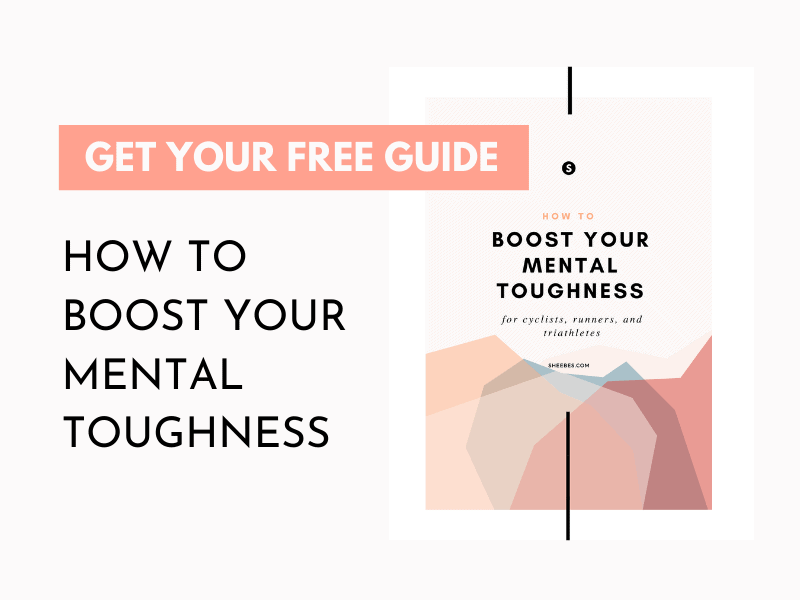 ---
Sources