Do you find it impossible to drag yourself out the door for a winter run?
Even if you're a habitual runner, the bitter cold and icy conditions are enough to keep anyone huddled indoors until spring.
Running consistently throughout winter – inside on the treadmill or outside during cold weather – has incredible benefits. It boosts your immune system, helps you manage stress, and increases your mental toughness.
If you can't bear the thought of running on the treadmill but struggle to find the motivation to run outside during winter, then keep reading.
Here you'll find specific advice you need to read on how you can boost your winter running motivation. 
Welcome to Sheebes—the site that's here to help you build your mental toughness and pursue new personal records.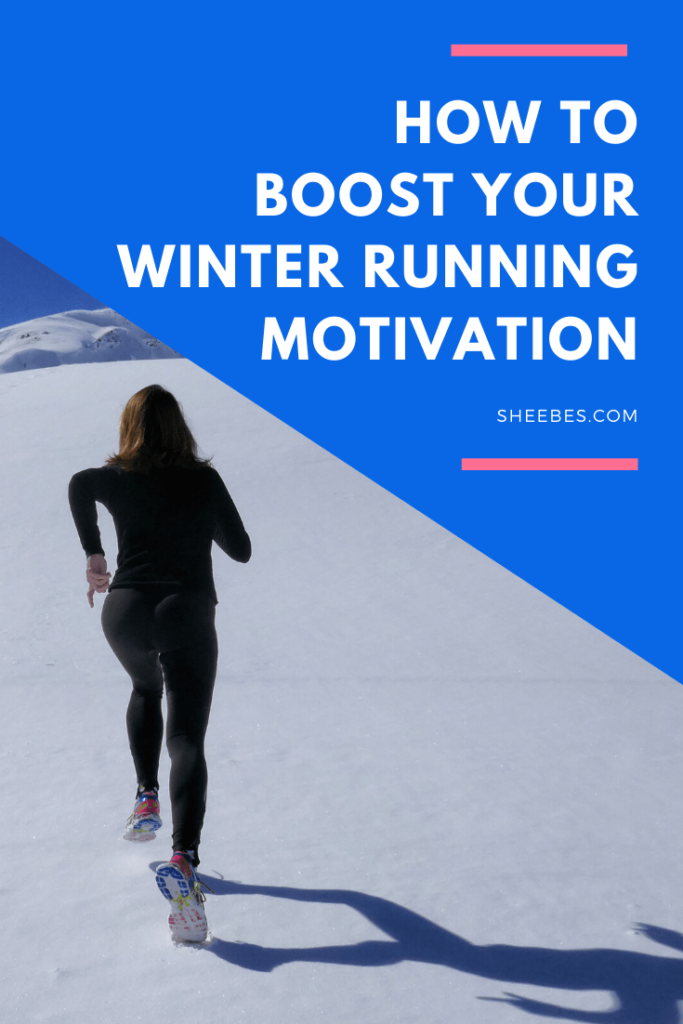 Sheebes is here to give mental toughness tips and resources to help you, the endurance athlete, achieve your personal best. To keep the lights on and content free, we are a participant in the Amazon Services program and other select affiliate networks. This means if you click on an affiliate link below, Sheebes will earn a small commission, at no cost to you.
---
But one question for you before we dive into winter running motivation tips.
And your answer to this question will supercharge your motivation to run.
The question is: "Why do you want to run throughout winter?"
After all, there are so many reasons not to run. It's super easy to stay inside where it's comfortable and warm.
So whether your goal's maintaining a healthy lifestyle or running a new distance, you've got to remember your answer to this vital question. It'll jumpstart your motivation to run.
But that's not all, read on for more tips on how you can boost your winter running motivation.
---
BOOST YOUR WINTER RUNNING MOTIVATION WITH THESE TIPS

Change your time
There's no runner rule book that says you HAVE to run in the morning to be a 'serious' runner.
Running first thing in the morning (or even running alone) has its perks, especially since we have busy, filled lives.
But if you can't pull yourself out of bed to run in dark, wintry conditions, you might find it worthwhile to run in the afternoon.
It does have a few advantages. You'll have:
Warmer muscles from moving around

More energy from the foods you've consumed during the day (Need healthy recipe ideas? Check out this post on The Best Cookbooks for Runners to Fuel Your Runs)

More vitamin D from soaking up the sunlight to keep your immune system strong
Can't swing an afternoon run? Stay safe when you're running in the winter, especially when it's dark. You'll need a good running light to see road hazards and reflective gear to remain visible to drivers. You'll also find some running in the dark safety tips here.

Stock up on running clothes for cold weather
Wondering what to wear running in the cold? It's essential to wear layers when you're running in cold weather. The right cold weather running layers lets you adjust your temperature and stay dry (damp = cold) as you're running.
What to wear in 40 degree weather
Ear warmers (This one's a lightweight, warm option for both men and women.)
Long sleeve, moisture wicking shirt (For men, this is made from lightweight stretch-mesh for layering. For women, this baby soft long sleeve layer.)
Winter running vest to keep your core warm (This women's running vest is a great option. And this vest for men.)
Knee or full-length tights
Lightweight gloves
What to wear in 30 degree weather
Ear warmers or running hat
Long sleeve base layer (For men, this base layer that helps you control your temperature. For women, this lightweight, breathable base for layering.)
Running jacket (This men's running jacket is almost has it all—wind resistant, water repellant, and warmth. For women, this windproof, water-resistant jacket.)
Winter running tights, fleece lined for warmth (Stay warm and cozy with fleece-lined tights, available for both men and women. )
Gloves (For men, these convert from gloves to mittens to maximize warmth. For women, these insulated mittens will keep hands toasty. Still not warm enough? These may help.)
Wool socks as winter running socks (There's nothing worse than having to cut a run short because your toes are frozen. The best option? These running socks paired with this.)
What to wear in 20 degree or freezing weather
Ear warmers or running hat
Neck warmer (Such as this option.)
Long sleeve base layer (or two)
Winter running jacket
Tights, fleece lined
Gloves or mittens
Winter running wool socks

Remember your PRs
Do you remember when you conquered a running goal and how satisfying that was?
Whatever your goal was – your first 5k, running your fastest 10k, or finishing your first marathon – those accomplishments are proof you're fierce, determined, and can do whatever you set your mind to.
Remember your personal records and remind yourself that you can do hard things, including running in the winter.


Boost your winter running motivation with purposeful runs 1
Running doesn't always have to be about time-goals or speed. But your runs must purposeful to be motivating.
Decide beforehand what you aim to do on your run.
Will it be a long run you run for a bit longer? Or one where you'll focus on a specific aspect of running – such as relaxing your upper body or increasing your cadence? Or having fun on your group run?

Make it a game 2
It's always more fun when you're playing a game, right? It busts you out of a rut and makes running interesting.
Here are a few suggestions for turning your winter running into something you look forward to:
Try a run streak. Boost your winter motivation with goals like maintaining a running streak (such as running 6 days a week).
Make it a virtual game. Use an app like Zwift Run to keep your winter running motivation high.
Zwift began as a home training game for cyclists and includes virtual roads, cycling workouts, and online social group rides.
Zwift recently released a version for runners and includes the same features – virtual roads, structured workouts, and social group runs.
But to Zwift, you'll need a setup – a Bluetooth supported treadmill, a footpod, and a device to stream Zwift.
Once you have the app up and running, you'll find that Zwift is like an online video game. You'll run through the jungle or through the countryside. Or, pick a training program to help you run a 5k or a half marathon. Plus, you can connect virtually with runners around the world for group runs or races.
Do a trail run. Obviously, you must be careful on this terrain, especially during winter, but it's what makes trail runs so interesting. You won't have time to think about your lack of motivation. Instead, your mind has to focus on finding stable ground and navigating rocks, tree roots, and hills.
Heads up! If you're normally a road runner, know your pace on trails will be slower than your usual pace. So don't worry about your pace here.
If you're at a loss on where to find good trails, your local running store is a great place to ask for trail run recommendations.
If you're traveling, check out AllTrails.com for trail maps, reviews, and photos.

Just go for 10 minutes
What if you told yourself you'll commit to running for only 10 minutes?
Did you feel that lack of motivation to run fade away? It doesn't even have to be 10 minutes - it could be shorter or a little longer.
Whatever length of time you choose, the point is to get you to a place where you think it's easy enough to do. To a place where it would be silly to NOT go for a run.
Chances are, once you're running, you'll likely run longer than 10 minutes. If not, you made it out there 🙌🏼 and it's still a win.

Find inspiration
It's always motivating to watch someone push their limits to do extraordinary things. And the runners do just that in these best running documentaries.
Or, get inspired with the best new running books.
If you're ever low on winter running motivation, remember...
Change your time

Stock up on running clothes for cold weather

Remember your PRs

Give your run a purpose

Make it a game

Run for only 10 minutes

Find inspiration
---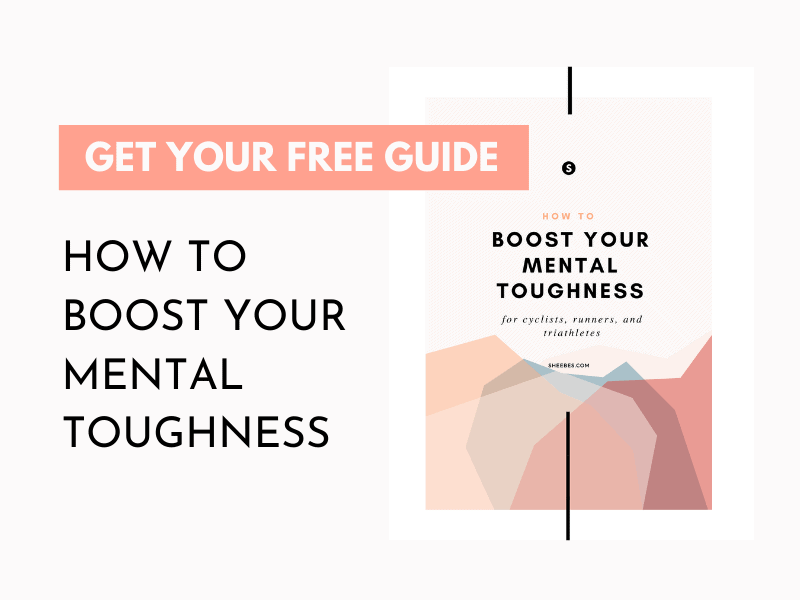 ---
Sources